Vie sävel muiston, niittyjen luo
Niin palaa mieleen taas onnen aika tuo
Taas puron muistan ja loisteen auringon
Taas niitty vihrein mun mielessäni on
Vie sinun luokses tie niin huoleton
Pois on jo niityn vihreys kai
Ei puro virtaa pois päivänvalo sai
En enää koskaan kai löytää häntä voi
Ken mulle kerran niin suuren ilon soi
Yö niityt vihreimmät mustiksi loi
On sadepilvet yllä niittyjen
Ystävääni mistään kai löydä minä en
Yön usvaan pois jo kaikki häviää
Sydämeni lämmön pois talvi hyydyttää
Jos on sydän lämmin rinnassa sun
Niin ehkä kertoo se toiveistani mun
Jos vielä muistaa voit niityn entisen
Niin saavut jälleen kuin uni suloinen
Taas kanssas alkaa saan rakkauden
Writer(s): Terry Gilkyson, Frankie Miller, Richard Dehr, Ralph B

Contributed by Jonathan F. Suggest a correction in the comments below.
To comment on specific lyrics,
highlight them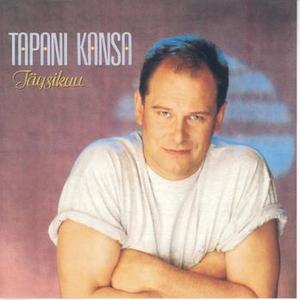 Legendary corner-stone of Finnish pop with respectable career at dancing halls over decades already. Sings with passion and his car flies on the way to perform.
Genre not found
Artist not found
Album not found
Search results not found
Song not found