girl I know you're busy and that ain't nothing new
girl lay it on the line cause there's nothing left to lose
gonna call it like it is I'm done being used
you don't wanna be together but you know it ain't true
and all I can say is I don't know how to say it you're the high I keep chasing and I'm the song you keep playing
and never let it fade out
everytime it's feeling right
you go and do me wrong
and by the morning light you wanna turn it off so tell me why I play the fool again
when I start to let it go you go and pull me in until I get to close and then you're over this
yeah but you still wanna steal my kiss
I don't mean to bother just thought you'd like to know I won't be picking up just to be that old hello
it's a two am tequila another last call
it's only when you're lonely that you want me at all
and all I can say is I don't know how to say it but you're the high I keep chasing and I'm the song you keep playing
never let it fade out
everytime it's feeling right you go and do me wrong and by the morning light you wanna turn it off
so tell me why I play the fool again
when I start to let it go you go and pull me in until I get to close and then you're over this but you still wanna steal my kiss
covers, covers, pretend there's no other, until I discover we're laying on a bed of lies, I try to give in give all my attention, were wasted on a change of mind.
so tell me why everytime it's feeling right you go and do me wrong and by the morning light you wanna turn it off. so tell me why I play the fool again when I start to let it go you go and pull me in until I get to close then you're over this
yeah but you still wanna steal my kiss
steal my kiss
steal my kiss
Contributed by Austin M. Suggest a correction in the comments below.
To comment on specific lyrics,
highlight them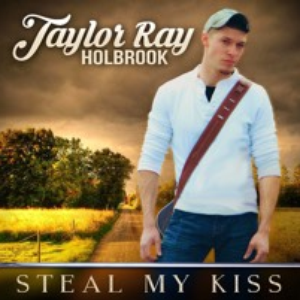 Taylor Ray Holbrook (b. July 13, 1992) is an American country singer, best known for his debut single "Steal My Kiss", which peaked at #5 on the country charts after being exposed on Vine.

Holbrook didn't consider a career in music until November of 2013 when he began posting videos of himself singing. He was inspired to begin posting after almost cutting off his leg working as a lumberjack.
Genre not found
Artist not found
Album not found
Search results not found
Song not found