Ah, Frankie Sinatra, ah, Frank Sinatra
Frankie me boy you don't know
You have the perfect voice to sing calypso (what did they say?)
Ah, Frankie Sinatra, ah, Frank Sinatra
Frankie me boy you don't know
You have the perfect voice to sing calypso (what did they say?)
Ah, Frankie Sinatra, ah, Frank Sinatra
Frankie me boy you don't know
You have the perfect voice to sing calypso (what did they say?)
Ah, Frankie Sinatra, ah, Frank Sinatra
Frankie me boy you don't know
You have the perfect voice to sing calypso (what did they say?)
Frankie me boy you don't know
You have the perfect voice to sing calypso
Off this rocker
He's off his rocker
Please Mr. Officer I only had some vodka
Little marijuana, just a few Vicodin
Only reefer surfin' out here while I'm driving
Where your registration, OG license
'Cause of that interior your bitch wanna ride this
Great grand volka dick got low-jack
White hoes calling and they asking where the dope at
What? Whatever
Modern-day Samuel, I roll with that Sinatra
Off a pastor's prayer and we're off like my daka
Listen to the soundtrack, written on maracas
M I A and the joker sent from the Sri Lanka
I divide and conquer, rolling Willy Wonka
Baby momma wanna suck the Don off at the concert
And they gets no pay like Frank Sinatra, bitch
I do this shit my way
Like Frank Sinatra, bitch
Do this shit my way
Ah, Frankie Sinatra, ah, Frank Sinatra
Frankie me boy you don't know
You have the perfect voice to sing calypso (what did they say?)
Ah, Frankie Sinatra, ah, Frank Sinatra
Frankie me boy you don't know
You have the perfect voice to sing calypso (what did they say?)
Frankie me boy you don't know
You have the perfect voice to sing calypso
I'm so high, you're so high
If I take another sip, then I just might die
Take another sip then I just might lie
Tell her what she wanna hear just to get between them thighs
Underground they got us on top of the world
Took the bitch for oysters, now my tongue on her pearl
So fuck what you say, do this shit my way
Like Frank Sinatra, bitch, do this shit my way
Take some vodka, sip slow rocka-ah
I rip rhymes since the day of Frankie Crocker-ah
Photo stocking stock
Known for his killing right hook to make rocky bra
That's no poppy cock pirate
Who can keep blindly, or can keep bliery
Tie lee, or keep it one hunnid
From the hikes and all the lights solemn come from one fit
Come with that headbanger boogie for that ass
Would have gave that whoolie give ten nookies for the cash
Dash, dip slow on that marijuan'
Or maybe he go sing Calypso like Farrakhan
Or Frank Sinatra, mon
Lyrics © CONCORD MUSIC PUBLISHING LLC, Sony/ATV Music Publishing LLC
Written by: Anthony Di Blasi, Oscar Hammerstein II, Danny Brown, Daniel Dumile, Wilmoth Houdini, Richard Rodgers, Robbie Chater

Lyrics Licensed & Provided by LyricFind
To comment on specific lyrics,
highlight them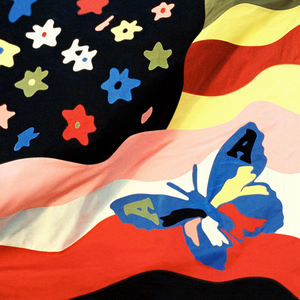 Frankie Sinatra" is a song by Australian electronic music group The Avalanches. It was released as a digital download on 2 June 2016, acting as the lead single from their second studio album, Wildflower (2016). The song, which features guest appearances from American rappers Danny Brown and MF Doom, is the first piece of new material by the group in 16 years.

The song was in development for upwards of four years, being teased in 2012.
Genre not found
Artist not found
Album not found
Search results not found
Song not found