Jump to: Overall Meaning | Line by Line Meaning
When I was a little bitty baby
My mama done rock me in the cradle
In them old cotton fields back home
It was back in Louisiana
Just about a mile from Texarkana
In them old cotton fields back home
Let me tell you now well got me in a fix
I caught a nail in my tire doing lickitey splits
I had to walk a long long way to town
Came along a nice old man well he had a hat on
Wait a minute mister can you give me some directions
I gonna want to be right off for home
When I was a little bitty baby
My mama done rock me in the cradle
In them old cotton fields back home
It was back in Louisiana
Just about a mile from Texarkana
In them old cotton fields back home
Don't care if them cotton balls get rotten
When I got you baby, who needs cotton
In them old cotton fields back home
Brother only one thing more that's gonna warm you
A summer's day out in California
It's gonna be those cotton fields back home
It was back in Louisiana
Just about a mile from Texarkana
Give me them cotton fields
(it was back in Louisiana)
Let me hear it for the cotton fields
(just about a mile from Texarkana)
You know that there's just no place like home
Well boy it sure feels good to breathe the air back home
You shoulda seen their faces when they seen how I grown
In them old cotton fields back home
Overall Meaning
The Beach Boys' song Cotton Fields is a classic tribute to the rural American lifestyle and the hardships of living in a cotton field region. The song features a repetitive melody that highlights the monotony of life in the fields, while the lyrics paint a vivid picture of childhood memories and the difficulties of living in a rural area. The song starts with the lead singer reminiscing about his childhood, where his mother used to rock him in the cradle in the old cotton fields. The song then moves onto a tale of a flat tire, and a man he meets along the way who helps him with directions back home.
The chorus of the song – "Don't care if them cotton balls get rotten, When I got you baby, who needs cotton, In them old cotton fields back home" – emphasizes the idea that the most important thing in life is not materialistic wealth or possessions but the love and the people that surround oneself. The final verse returns to the original theme – of the beauty of living in a rural area and the joy of coming back home.
The song's lyrics were written by Blues musician Lead Belly (Huddie William Ledbetter), and The Beach Boys recorded their rendition of the song in 1968. The song was included in their 1969 album '20/20'. The song was later featured on their posthumous 2012 album 'That's Why God Made The Radio'. 

Line by Line Meaning
When I was a little bitty baby
As a newborn, I was taken care of by my mother
My mama done rock me in the cradle
My mother comforted me by rocking my cradle
In them old cotton fields back home
The familiar and nostalgic cotton fields from my hometown
It was back in Louisiana
The cotton fields were located in Louisiana
Just about a mile from Texarkana
They were located approximately one mile away from Texarkana
Let me tell you now well got me in a fix
I encountered a problem
I caught a nail in my tire doing lickitey splits
My tire was punctured while driving fast
I had to walk a long long way to town
I had to walk a great distance to reach town
Came along a nice old man well he had a hat on
I met a friendly old man who was wearing a hat
Wait a minute mister can you give me some directions
I asked the old man for directions
I gonna want to be right off for home
I wanted to return home as soon as possible
Don't care if them cotton balls get rotten
I am indifferent to the state of the cotton crops
When I got you baby, who needs cotton
I do not need cotton because I have you, my significant other
Brother only one thing more that's gonna warm you
There is only one thing that will bring you warmth
A summer's day out in California
A sunny day spent in California
It's gonna be those cotton fields back home
Nothing can compare to the familiarity of the cotton fields in my hometown
Give me them cotton fields
I desire the cotton fields from my hometown
(it was back in Louisiana)
They were located in Louisiana
Let me hear it for the cotton fields
I want to appreciate and celebrate the cotton fields
(just about a mile from Texarkana)
They were located close to Texarkana
You know that there's just no place like home
There is no place as comfortable and familiar as home
Well boy it sure feels good to breathe the air back home
It is a satisfying feeling to be back in my hometown
You shoulda seen their faces when they seen how I grown
People were surprised by how much I have grown since leaving my hometown
In them old cotton fields back home
I find comfort in the familiar cotton fields from my hometown
Lyrics © Bluewater Music Corp.
Written by: Huddie Ledbetter

Lyrics Licensed & Provided by LyricFind
To comment on or correct specific content,
highlight it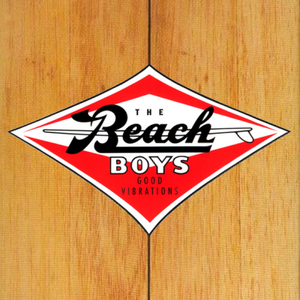 Cotton Fields (The Cotton Song) [Single Version]
The Beach Boys are an iconic American rock band, frequently cited as one of the most influential and commercially successful groups in the history of popular music due to their intricate vocal harmonies, studio experiments, and novel approaches to pop songwriting. Rooted in doo-wop and rock and roll, their early string of vocal surf hits defined the '60s California Sound. For a period afterward, they notably delved into progressive pop styles. often combining elements from classical and jazz in innovative ways.
Read Full Bio
The Beach Boys are an iconic American rock band, frequently cited as one of the most influential and commercially successful groups in the history of popular music due to their intricate vocal harmonies, studio experiments, and novel approaches to pop songwriting. Rooted in doo-wop and rock and roll, their early string of vocal surf hits defined the '60s California Sound. For a period afterward, they notably delved into progressive pop styles. often combining elements from classical and jazz in innovative ways.

Formed in Hawthorne, California in 1961, the original group comprised singer-musician-composer and bandleader Brian Wilson, his brothers Carl Wilson and Dennis Wilson, their cousin Mike Love, and friend Al Jardine. Wilson neighbor David Marks appeared on their first four albums and was a member from 1962 to 1963 as a temporary replacement for Jardine, who had left the group to pursue a career in dentistry.

On their first few studio albums, the group primarily played surf music, but this changed after 1964 as their songs became more sophisticated and autobiographical. The 1965 album Today! particularly represented this shift in sound. Bruce Johnston joined the group that same year. Session drummer Hal Blaine is quoted: "We all studied in conservatories; we were trained musicians. We thought it was a fluke at first, but then we realized Brian was writing these incredible songs. This was not just a young kid writing about high school and surfing."

Following their most esteemed work, Pet Sounds (1966), the band became symbols of psychedelic counterculture. The highly anticipated follow-up, Smile, was left unfinished, and Brian soon relinquished his creative hold on the group. A trilogy of lo-fi releases followed: Smiley Smile (1967), Wild Honey (1967), and Friends (1968). Brian would not be credited as a primary composer for any Beach Boys album until 1977's Love You, an album on the fringe of synth-pop, new wave, and punk.

In Brian's absence, the Beach Boys still managed to release music that was regarded favorably by fans and critics despite poor sales: Sunflower (1970) and Surf's Up (1971). South African musicians Blondie Chaplin and Ricky Fataar played and sang with the band on the next two albums: Carl & the Passions - So Tough (1972), and Holland (1973).

Many changes in both musical style and personnel have occurred in their sometimes-stormy career: Brian Wilson's mental illness and drug addiction; the deaths of Dennis Wilson in 1983 and Carl Wilson in 1998; and continuing legal battles among surviving members of the group. With the release of 1974's Endless Summer they became a more popular touring act, playing their greatest hits. They have recorded 36 Billboard Top 40 hits (including four number-one singles), have had over 100 million sales, and were inducted into the Rock and Roll Hall of Fame in 1988.

Official site: http://www.thebeachboys.com
Genre not found
Artist not found
Album not found
Search results not found
Song not found