Jump to: Overall Meaning | Line by Line Meaning
I've been in this town so long that back in the city
I've been taken for lost and gone
And unknown for a long, long time
Fell in love years ago
With an innocent girl
From the Spanish and Indian home
Home of the heroes and villains
Once at night, Catillian squared the fight
And she was right in the rain of the bullets
That eventually brought her down
But she's still dancing in the night
Unafraid of what a dude'll do
In a town full of heroes and villains
Heroes and villains
Just see what you've done
Heroes and villains
Just see what you've done
Stand or fall
I know there shall be peace in the valley
And it's all an affair
Of my life with the heroes and villains
My children were raised
You know they suddenly rise
They started slow, long ago
Head to toe healthy, wealthy and wise
I've been in this town so long
So long to the city
I'm fit with the stuff
To ride in the rough
And sunny down snuff, I'm alright
By the heroes and
Heroes and villains
Just see what you've done
Heroes and villains
Just see what you've done
Overall Meaning
In The Beach Boys's song Heroes and Villains, the lyrics seem to reflect on the life experiences of the narrator who has been in a town for too long that he feels lost and unknown. He fell in love years ago with an innocent girl from a multicultural background, the "Spanish and Indian home," which he sees as the home of the "heroes and villains." The line could be interpreted to mean that the narrator sees heroes and villains in every culture, and that his true love comes from a mix of different backgrounds.
The song moves on to tell the story of Catillian, who squared off in a fight and was caught in the rain of bullets, eventually getting brought down. However, she still dances in the night, unafraid of what anyone can do to her, despite being in a town full of heroes and villains. The line "heroes and villains, just see what you've done" seems to suggest that everyone has played a role in shaping the hero vs. villain narrative, or perhaps in the conflict that brought Catillian down.
The song then goes on to talk about the narrator's children, who have risen to become healthy, wealthy, and wise individuals, and that he is fit enough to "ride in the rough." The concept of heroes and villains echoes throughout the song, suggesting that they are part of everyone's life journey, and that their presence can either make or break one's life.

Line by Line Meaning
I've been in this town so long that back in the city
I've been here for so long that people have forgotten about me in the city
I've been taken for lost and gone
People have forgotten about me since I've been here too long
And unknown for a long, long time
I'm not known by too many people here
Fell in love years ago
I fell in love with someone a long time ago
With an innocent girl
The person I fell in love with was very innocent
From the Spanish and Indian home
The person I fell in love with was from a mix of Spanish and Indian cultures
Home of the heroes and villains
The place where this person is from has both heroes and villains
Once at night, Catillian squared the fight
Once at night, there was a fight and Catillian(possibly the innocent girl) was there to fight it
And she was right in the rain of the bullets
She was in the middle of the gunfight, but she was right in doing what she did
That eventually brought her down
The fight caused something bad to happen to her
But she's still dancing in the night
Although something bad happened to her, she still dances in the night(meaning she still goes on living)
Unafraid of what a dude'll do
She is unafraid of what might happen to her
In a town full of heroes and villains
The town where she is has both heroes and villains in it
Heroes and villains
Both good and bad things are here
Just see what you've done
Look at the results of what you've done
Stand or fall
Either things will go well or not
I know there shall be peace in the valley
I know things will get better eventually
And it's all an affair
Everything that's going on is just a big mess
Of my life with the heroes and villains
Everything that's happening is just part of my life, which has both good and bad things in it
My children were raised
My children have grown up
You know they suddenly rise
They have become successful quickly
They started slow, long ago
They started out slowly when they were younger
Head to toe healthy, wealthy and wise
They are now very healthy, wealthy and wise
I've been in this town so long
I've been here for a long time
So long to the city
I've been away from the city for so long
I'm fit with the stuff
I'm prepared for anything that comes my way
To ride in the rough
I'm prepared to deal with difficult situations
And sunny down snuff, I'm alright
Even if I face tough times, I'm okay with it because I'm used to it
Heroes and
Both good and bad things
Heroes and villains
Good and bad things
Just see what you've done
Look at what your actions have caused
Lyrics © BMG Rights Management, Universal Music Publishing Group
Written by: Brian Wilson, Van Dyke Parks

Lyrics Licensed & Provided by LyricFind
To comment on or correct specific content,
highlight it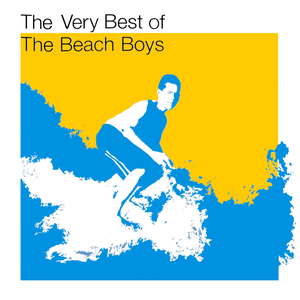 second version of a cut from a previously unreleased and lost to the vaults mid-60s lp called Smile. (recent re-release contains modern material). this cut Wilson admitted himself was done quickly, such an inspired piece of layering and vocal harmonies you can hear wilson simply took from the original and stapled together in a fit of pique.
Genre not found
Artist not found
Album not found
Search results not found
Song not found