I woke up, I'm feeling old
And that's nothing new at all
The memory of our first kiss
Is that thing I sorely miss
Every time you cry
Just wave to me with your hands
And tell me why
Only if you could do nothing else
Than being near me
When the sun goes down
Contributed by Bella G. Suggest a correction in the comments below.
To comment on specific lyrics,
highlight them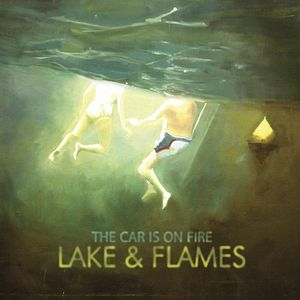 The Car Is On Fire (TCIOF) is a three-piece from Warsaw, Poland. The band was formed in early 2002 and its name comes from a Godspeed You! Black Emperor piece, The Dead Flag Blues. In May 2005 the debut, self-titled album was released. Its garage rock sound was balanced by melodies and angular rhythms. One year later, with the help of top polish producer Leszek Biolik and his studio team, the group recorded their second album, entitled Lake & Flames.
Read Full Bio
The Car Is On Fire (TCIOF) is a three-piece from Warsaw, Poland. The band was formed in early 2002 and its name comes from a Godspeed You! Black Emperor piece, The Dead Flag Blues. In May 2005 the debut, self-titled album was released. Its garage rock sound was balanced by melodies and angular rhythms. One year later, with the help of top polish producer Leszek Biolik and his studio team, the group recorded their second album, entitled Lake & Flames. Here, the music evolved into a much more eclectic hybrid of new wave energy, IDM beats, intimate acoustic balladry, string/horn arrangements and experimental psychedelia. It was met with nearly universal acclaim from the Polish media. For the whole 2008 band was touring around Europe (they played at Glastonbury Festival). They've chosen John McEntire (Tortoise) – legend of Chicago's alternative scene – for producing third album Ombarrops!, which premiered in 2009. The band's discography was lately released in Japan by Thistime Records and their popularity resulted in a 10-gig tour across the country.

Band members:
Kuba Czubak (bass, vocals),
Jacek Szabranski (guitars, vocals),
Krzysztof Halicz (drums, vocals),

Former members:
Borys Dejnarowicz (2002 - 2007)
Michał Pruszkowski (2007 - 2008)

thecarisonfire.com
Genre not found
Artist not found
Album not found
Search results not found
Song not found