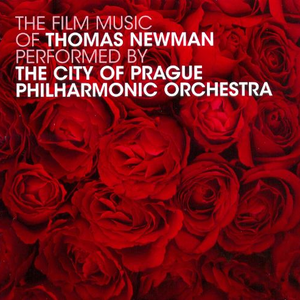 Road to Perdition (From "Road to Perdition")
The City of Prague Philharmonic Orchestra (Czech: Filharmonici města Prahy) is …
Read Full Bio ↴
The City of Prague Philharmonic Orchestra (Czech: Filharmonici města Prahy) is a professional philharmonic symphony orchestra. It is predominantly composed of Czech and Slovak classical and jazz musicians. The orchestra started out, after World War II, in 1947, as the in-house full orchestra regularly playing music for film, television and animation productions at the world famous Barrandov Film Studios, in Prague, as well as the historic Krátký Film productions (meaning "short film," in Czech), and the former Czechoslovak Television.
At the time, it was somewhat smaller than today and it was called the Filmový symfonický orchestr (FISYO) (The Film Symphony Orchestra) or was sometimes known as the Film Symphony of Prague. Many wonderful international films were done by this orchestra in the early days. Recordings have been made for film production companies such as Paramount, Sony, Lucasfilm and many others in the Smecky Music Studios. David Lynch returned again in 1997 to record his Lost Highway, and yet again in 2001 to record Mulholland Drive.
Fully privatized after the Velvet Revolution, today, the musicians and supporting professionals continue to play and record music together (usually every day of the week) for major international films, television series, CDs/DVDs, video games, and even ring tones - both for the Czech Republic market and for clients & media productions around the world.
We have lyrics for 'Road to Perdition' by these artists:
We have lyrics for these tracks by The City of Prague Philharmonic Orchestra:
Adagio in D Minor (From "Sunshine")
Had enough of heartbreak and pain I had a little sweet…
Back To The Future
Start spreading the news I'm leaving today I want to be a…
Circus Circus
Oh what a circus, oh what a show Argentina has gone…
Cosmic Sequence / Tumak Meets Luana / In The Domain Of The Shell People / Eruption Of The Volcano (F
I'm on my second drink But I've had a few before I'm…
Diamonds Are Forever
Diamonds are forever, they are all I need to please…
Duel Of The Fates
Kor-ah, Mah-tah, Kor-ah, Rah-tah-mah. Kor-ah, Rah-tah-mah. …
End Credits
When the blood dries in my veins and my Heart feels…
Flying
High flying, adored, so young, the instant queen A rich beau…
From Russia With Love
From Russia with love, I fly to you Much wiser since…
Harry Potter and the Prisoner of Azkaban
Double, double, toil and trouble Fire burn and cauldron bubb…
Have Yourself A Merry Little Christmas
Have yourself a merry little Christmas Let your heart be lig…
Les Choristes
Caresse sur l'océan Porte l'oiseau si léger Revenant des ter…
Little Drummer Boy
Come, they told me pa-rum pum pum pum Our newborn King…
Live and Let Die
When you were young And your heart was an open book You…
Lost In Space
You only live twice, or so it seems One life for…
Main Theme
I'm glad you're home Now did you really miss me? I guess…
Moonraker
Where are you? Why do you hide? Where is that moonlight…
On Her Majesty
We have all the time in the world Time enough for…
On Her Majesty's Secret Service
We have all the time in the world Time enough for…
The Addams Family
They're creepy and they're kooky, Mysterious and spooky, The…
The Man With the Golden Gun
He has a powerful weapon He charges a million a shot An…
The Pacific
Some enchanted evening, you may see a stranger, You may see…
The Tango
We don't exist We are nothing but shadow and mist In the…
The War Is Over
So this is Christmas and what have you done, Another year…
thunderball
He always runs while others walk He acts while other men…
Weep You No More Sad Fountains
Weep you no more, sad fountains; What need you flow so…
You Only Live Twice
You only live twice, or so it seems One life for…
The lyrics are frequently found in the comments by searching or by filtering for lyric videos
Genre not found
Artist not found
Album not found
Search results not found
Song not found