Boys Don't Cry
The Cure Lyrics
I would say I'm sorry
If I thought that it would change your mind
But I know that this time
I have said too much
Been too unkind
I tried to laugh about it
Cover it all up with lies
I tried to laugh about it
Hiding the tears in my eyes
'Cause boys don't cry
Boys don't cry
I would break down at your feet
And beg forgiveness, plead with you
But I know that it's too late
And now there's nothing I can do
So I try to laugh about it
Cover it all up with lies
I try to laugh about it
Hiding the tears in my eyes
'Cause boys don't cry
Boys don't cry
I would tell you that I loved you
If I thought that you would stay
But I know that it's no use
And you've already gone away
Misjudged your limits
Pushed you too far
Took you for granted
Thought that you needed me more, more, more
Now I would do most anything
To get you back by my side
But I just keep on laughing
Hiding the tears in my eyes
'Cause boys don't cry
Boys don't cry
Boys don't cry
Lyrics © Universal Music Publishing Group
Written by: Laurence Andrew Tolhurst, Michael Stephen Dempsey, Robert James Smith

Lyrics Licensed & Provided by LyricFind
To comment on specific lyrics,
highlight them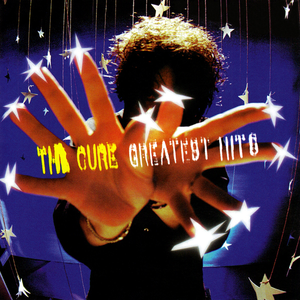 "Boys Don't Cry" was the second single to be released by The Cure, released in June 1979. It was released in the UK as a stand-alone single but was included as the title track on Boys Don't Cry, the American equivalent to Three Imaginary Boys.

Written by Michael Dempsey, Robert Smith, and Lol Tolhurst, the lyrics tell the story of a man who has given up trying to regain the love of a girl that he has lost, and tries to disguise his true emotional state by "i try to laugh about it, hiding the tears in [his] eyes, 'cause boys don't cry".
Genre not found
Artist not found
Album not found
Search results not found
Song not found