On candy stripe legs the spiderman comes
Softly through the shadow of the evening sun
Stealing past the windows of the blissfully dead
Looking for the victim shivering in bed
Searching out fear in the gathering gloom and
Suddenly a movement in the corner of the room
And there is nothing I can do
When I realize with fright
That the spiderman is having me for dinner tonight
Quietly he laughs and shaking his head
Creeps closer now
Closer to the foot of the bed
And softer than shadow and quicker than flies
His arms are all around me and his tongue in my eyes
Be still be calm be quiet now my precious boy
Don't struggle like that or I will only love you more
For it's much too late to get away or turn on the light
The spiderman is having you for dinner tonight
And I feel like I'm being eaten
By a thousand million shivering furry holes
And I know that in the morning I will wake up
In the shivering cold
And the spiderman is always hungry
Lyrics © Universal Music Publishing Group
Written by: Robert James Smith, Simon Gallup, Roger O'Donnell, Porl Thompson, Laurence Andrew Tolhurst, Boris Williams

Lyrics Licensed & Provided by LyricFind
To comment on specific lyrics,
highlight them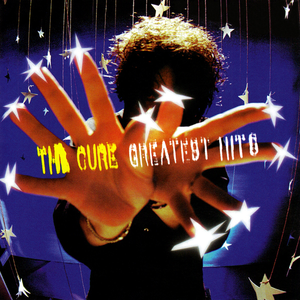 Lullaby" is a 1989 single by The Cure from their album Disintegration. The song is the most successful single by the band, reaching number five in their home country of the UK, and the music video won the 1990 Best British Video at the 1990 Brit Awards.



Background

The meaning of "Lullaby" has been speculated by fans, including as a metaphor for addiction or for depression, and Smith has offered multiple, different explanations as to its theme or content.
Read Full Bio
Lullaby" is a 1989 single by The Cure from their album Disintegration. The song is the most successful single by the band, reaching number five in their home country of the UK, and the music video won the 1990 Best British Video at the 1990 Brit Awards.



Background

The meaning of "Lullaby" has been speculated by fans, including as a metaphor for addiction or for depression, and Smith has offered multiple, different explanations as to its theme or content. Tim Pope, a long-time collaborator of The Cure on many of its music videos, reported that "Lullaby" was, in fact, an allegory for lead singer Robert Smith's druggy past.



Music video

The music video for "Lullaby" was filmed at a sound stage in London, England. It features Robert in bed, in a dream sequence, and the rest of the band playing tin soldiers who sporadically appear throughout the music video for a few seconds. The music video, during which Smith plays both the cannibalistic "spiderman" mentioned in the lyrics (which does not refer to the similarly-named Marvel Comics superhero) and his intended victim, concludes with Smith being swallowed by what appears to be a giant spider.

The music video, directed by Tim Pope and edited by Peter Goddard won Best Video at the 1990 Brit Awards.


Reception

Upon its release, "Lullaby" became The Cure's highest charting hit in their home country when it reached number five; in fact, it remains their only single to reach the Top 5 in the UK



Released-10 April 1989
Format-7", 12"
Genre-Alternative rock, dark wave, gothic rock
Length-4:10
Label-Fiction Records
Producer(s)-Robert Smith, Dave Allen
Genre not found
Artist not found
Album not found
Search results not found
Song not found