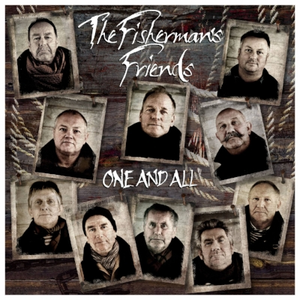 The Fisherman's Friends is a British male singing group from Port Isaac, Cornwall, who sing sea shanties. They have recorded three albums (to date) with this name, and also as Port Isaac's Fisherman's Friends (one album) and as Fisherman's Friends (three albums to date).

The group has been performing locally since 1995, and signed a record deal with Universal Music in March 2010. Whilst essentially an a cappella group, their studio recordings and live performances now often include traditional simple instrumentation.
Genre not found
Artist not found
Album not found
Search results not found
Song not found
We have lyrics for 'John Kanaka' by these artists:



Skinny Lister I heard, I heard the old man say, hey John kanaka…
The Fisherman's Friends I heard, I heard, the Old Man say, John Kanaka-naka tu-lai-e…



We have lyrics for these tracks by The Fisherman's Friends:



Bully in the Alley Well sally is the girl that comes from our alley, Way…
Haul Away Joe When I was a little lad or so my mammy…
No Hopers, Jokers & Rogues Come all you no hopers, you jokers and rogues We're on…
No Hopers, Jokers & Rogues - 2011 Mix Come, all you no hopers, you jokers and rogues We're on…
Sailor Ain't A Sailor My father often told me, when I was just a…
Sloop John B (For we) sail on the Sloop John B My Grandpappy and…
South Australia In South Australia I was born, heave away, haul away In…
The Last Leviathan Last night I heard the cry, of my last companion Then…

The lyrics can frequently be found in the comments below, by filtering for lyric videos or browsing the comments in the different videos below.