Last night I heard the cry, of my last companion
Then came a blast from a harpoon gun
And I swam alone
I reflected on days gone by, when we were thousands
Now I know I soon must die
The last leviathan
My soul has been torn from me and I am bleeding
My heart it has been ripped and I am crying
As the beauty around me fails and I am screaming
I am the last of the great whales and I am dying
This morning the sun did rise, in a crimson north sky
The ice was the colour of blood and I heard the wind sigh
I rose up to take a breath, it was my last one
From a gun came the roar of death and now I'm undone
My soul has been torn from me and I am bleeding
My heart it has been ripped and I am crying
As the beauty around me fails and I am screaming
I am the last of the great whales and I am dying
And now that we all are gone, there will be no more hunting
The big fellow is no more and there's no use lamenting
What race will be next in line, all for the slaughter
The elephant or the seal or your sons or daughters?
My soul has been torn from me and I am bleeding
My heart it has been ripped and I am crying
As the beauty around me fails and I am screaming
I am the last of the great whales and I am dying
Contributed by Skyler A. Suggest a correction in the comments below.
To comment on specific lyrics,
highlight them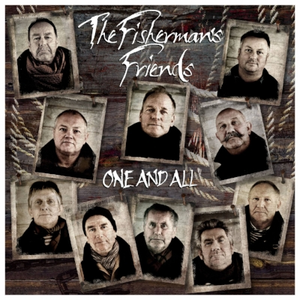 The Fisherman's Friends is a British male singing group from Port Isaac, Cornwall, who sing sea shanties. They have recorded three albums (to date) with this name, and also as Port Isaac's Fisherman's Friends (one album) and as Fisherman's Friends (three albums to date).

The group has been performing locally since 1995, and signed a record deal with Universal Music in March 2010. Whilst essentially an a cappella group, their studio recordings and live performances now often include traditional simple instrumentation.
Genre not found
Artist not found
Album not found
Search results not found
Song not found