Ten men stand in line
At the gates of the cemetery on Tuesday morning
They're not open today
And ten moms stand in line
At maternity ward
They're not bringin' no babies out to play
Anytime today
What's a nice girl like you doin'
Walkin' around this part of town?
See you sometime tomorrow
And ten men stand in line
Waitin' for some personality to be put out on the corner
Today ain't garbage day
Ain't no grabage taken today
Lyrics © O/B/O APRA AMCOS
Written by: Elayne Nathan, Jonathan Daniel Donahue, Michael Ivins, Wayne Coyne

Lyrics Licensed & Provided by LyricFind
To comment on specific lyrics,
highlight them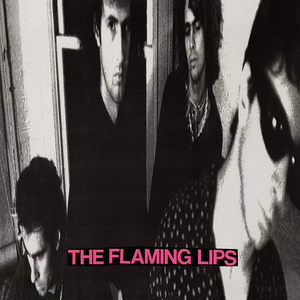 The Flaming Lips is an American neo-psychedelic band, formed in Oklahoma City, Oklahoma, United States in 1983. Throughout their career, band members have come and gone, but currently The Flaming Lips consist of original members Wayne Coyne (lead vocals, guitar, keyboards) and Michael Ivins (bass, keyboards, backing vocals), along with members Steven Drozd (drums, guitar, keyboards, backing vocals), and Derek Brown (guitar, keyboards, backing vocals).
Read Full Bio
The Flaming Lips is an American neo-psychedelic band, formed in Oklahoma City, Oklahoma, United States in 1983. Throughout their career, band members have come and gone, but currently The Flaming Lips consist of original members Wayne Coyne (lead vocals, guitar, keyboards) and Michael Ivins (bass, keyboards, backing vocals), along with members Steven Drozd (drums, guitar, keyboards, backing vocals), and Derek Brown (guitar, keyboards, backing vocals). Former members include Mark Coyne (lead vocals), Richard English (drums, keyboards, backing vocals), Nathan Roberts (drums), Jonathan Donahue (guitar, backing vocals), who went on to form Mercury Rev, Ronald Jones (guitar, backing vocals), and Kliph Scurlock (drums).

The Flaming Lips are known for their lush, multi-layered arrangements, spacey lyrics and bizarre song titles. They are also acclaimed for their elaborate live shows, which typically feature animal suits, puppets, streamers, video projections and complex stage light configurations.

In 2002, Q magazine named The Flaming Lips one of the "50 Bands to See Before You Die". In 2006, Oklahoma City named a street Flaming Lips Alley in their honor.

The group recorded several albums and EPs for Restless Records in the 1980s and early 1990s. After signing to Warner Brothers, they scored a #9 hit on the Billboard Alternative charts (and #55 on Billboard's Hot 100 chart) in 1994 with "She Don't Use Jelly". Although it would be their only hit single, the band has maintained critical respect and, to a lesser extent, commercial viability with sonically majestic albums such as 1995's Clouds Taste Metallic, 1999's The Soft Bulletin, 2002's Yoshimi Battles the Pink Robots and 2006's At War with the Mystics. The Flaming Lips' 12th studio album, Embryonic, was released in October of 2009. A complete cover of Pink Floyd's The Dark Side of the Moon was released in May 2010. The Flaming Lips and Heady Fwends, their collaborative album which features artists like Ke$ha, Bon Iver, Nick Cave and Erykah Badu, was released on Record Store Day, April 2012.

Their next studio album, tentatively titled The Terror, will be released in January 2013.

Their song "Do You Realize??" is the official State Rock Song of Oklahoma.

www.flaminglips.com
Genre not found
Artist not found
Album not found
Search results not found
Song not found