You've got the father who can get everything
and being in possession and being envied makes you
feel like you're feeling something.
How am I just a merchant you can
steal from without regret?
Know that you are not forgotten.
Know that this merchant prosecutes.
Know that empty tables and full hearts are fine for
beggars and prostitutes.
Who is the outsider?
Sunglasses cause the world got brighter.
The day we stepped out of school.
I wanna be you, I want to grow up faster.
Nineteen my unfeeling mistress, the pimp
circumstance, a cruel bastard.
I wanna be a man and you can be a woman.
Can you dig from where I'm comin'?
I really hope you can.
Oblivious to the drift apart.
Never feel so slowly broken hearts.
Better off without the gang anyway.
Some of us die and some just move away.
Contributed by Sydney I. Suggest a correction in the comments below.
To comment on specific lyrics,
highlight them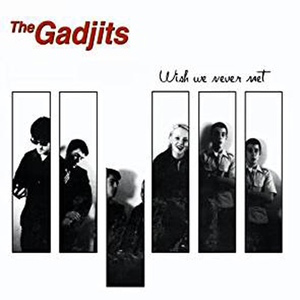 The Gadjits were a mix between rocksteady and modern punk rock, fitting into the 3rd-wave ska genre with such bands as Reel Big Fish and Mad Caddies. The band released their first demo in 1995 on JoCo Ska Records, then encountered some issues when their debut 1996 full-length, Da Gravy On Yo Grits, was released by the same label as a bootleg, causing the band to not receive royalties and therefor boycott their own release. Following this and a handful of EPs and compilation appearances
Read Full Bio
The Gadjits were a mix between rocksteady and modern punk rock, fitting into the 3rd-wave ska genre with such bands as Reel Big Fish and Mad Caddies. The band released their first demo in 1995 on JoCo Ska Records, then encountered some issues when their debut 1996 full-length, Da Gravy On Yo Grits, was released by the same label as a bootleg, causing the band to not receive royalties and therefor boycott their own release. Following this and a handful of EPs and compilation appearances, they released At Ease on Epitaph Records (Hellcat Records for vinyl) in 1998, followed by 1999's Wish We Never Met on Hellcat. They were then picked up by THICK Records, at which point they released 2001's Yes I Are EP (VMS Records), 2001's Someday Driver EP, and 2002's Today is My Day. In 2003 they were signed and then subsequently dropped by RCA Records, but not before recording a session titled Our Time To... that remains unreleased. It was at this point that the band began to morph into what has now become known as The Architects, though they didn't officially take the moniker until 2004. The brothers Phillips can be seen often playing in their reggae, ska and rocksteady cover band The Sex Police along with an ever-revolving cast of area music alumni such as Mike Walker (Olympic Size, Doris Henson), David Gaume (Aerialuxe, The Stella Link), Jimmy Sullivan (30 Minute Recess), Rob Veatch (Parlay, The Hearers), among others.

The core lineup of the band:
Brandon Phillips - guitar, lead vocals
Zach Phillips - bass, lead vocals
Adam Phillips - percussions

past members for both The Gadjits and the early years of The Architects:
Heidi Blobaum - keyboard
Hilary Allen - keys/organ, backup vox
Ehren Starks (The Belles, The Roseline) - keyboard
Adrianne Verhoven (The Anniversary, Dri) - keyboard
Genre not found
Artist not found
Album not found
Search results not found
Song not found