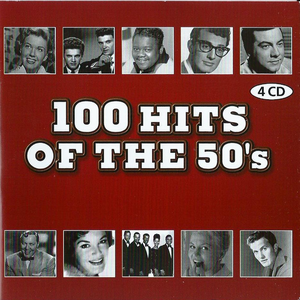 There are multiple artists by this name:

1. The Gaylords were an American…
Read Full Bio ↴
There are multiple artists by this name:

1. The Gaylords were an American singing trio that had charting success during the 50s. They are perhaps best known for the hit "Tell Me You're Mine".

2. The Gaylords was a Scottish pop band originating from the east end of Glasgow, originally formed in 1961 as The Gaylords, and then later billed as Dean Ford and The Gaylords, recording four singles for Columbia (EMI). In 1966 they changed the band's name to The Marmalade. The Gaylords (named after the notorious post war Chicago Gaylords street gang) were originally formed by Pat Fairley and Billy Johnston in Baillieston, a suburb east of Glasgow, in 1961. Their initial line-up included Tommy Frew on drums and lead guitarist Pat McGovern, fronted by vocalist Wattie Rodgers. William Junior Campbell joined on his fourteenth birthday on 31 May 1961 replacing McGovern, and Rodgers was then himself replaced, initially by two new lead vocalists, Billy Reid and Tommy Scott, although Reid soon departed leaving Scott as the sole frontman. Bill Irving, from local Baillieston group the Cadillacs, then took over from Johnston on bass.
The group began gathering notice and in 1963 Pat Fairley and Junior Campbell spotted Thomas McAleese, singer with local group The Monarchs, at the Barrowland Ballroom in Glasgow, and it was not long before he replaced Scott as lead singer. Thomas then adopted the stage moniker Dean Ford, and they then became known as Dean Ford and The Gaylords. Raymond Duffy, from Glasgow group the Escorts, then came in on drums after Frew departed. For a few months, they had an organist, Davey Hunter. By early 1965, Graham Knight, from the local group the Vampires, had displaced Irving on bass.
Becoming popular in Scotland, and under the management of Billy Grainger, in early 1964 they were championed by Scottish music journalist Gordon Reid, which led to them being signed to Columbia (EMI) by Norrie Paramor after auditions at Glasgow's Locarno Ballroom. They went on to record four singles, including a cover of the 1963 Chubby Checker US hit "Twenty Miles", which was a big seller locally but failed to chart nationally. The Columbia releases, although uncredited, were all produced by Bob Barratt, EMI staff producer, with Norrie Paramor as executive. Paramor played the celesta on "What's The Matter With Me"; the b-side of "Twenty Miles". In 1965, they played a long stint in Germany at the Storyville in Cologne and also in Duisburg. By this time The Gaylords had attained status as one of the top groups in Scotland, borne out in music poll results, but were ambitious, and so on their return from Germany to London in early 1965, they decided to try for success in the UK as a whole, and remained in London, where they changed management and agency representation, as Billy Grainger wished to remain in Glasgow.
On the recommendation of the Tremeloes, who had played with them in Glasgow, The Gaylords were invited to join the London-based agency Starlite Artistes, owned and managed by Peter Walsh. They then began to build up a club reputation as a tight, close harmony band and in 1966, finding themselves in the middle of the 1960s swinging London scene, they decided to update their image and instrumentation. On the advice of their new manager, they changed the band name to The Marmalade.
Dean Ford died in January 2019.

3.The Gaylords are a four-piece Scottish alternative rock band from Cumbernauld, previously known as the Celestians.
Tell Me You're Mine
The Gaylords Lyrics
Jump to: Overall Meaning ↴ Line by Line Meaning ↴
Oh, my wonderful one
How I adore you
Through the day and the night
I'm longing for you
Won't you tell me you care
Oh, I implore you
While the stars above shine
Oh, a new world I'll find
If you'll tell me you're mine
Oh, how I wanted to tell you my dear
Just what I feel in my heart
Per un bacio d'amor
O bella bruna
Ti darò tutto il cuor
Al chiaro di luna
Un tuo bacio d'amore
O che fortuna
Voglio dirti ancora
Ti darò tutto il cuor
Per un bacio d'amore
Oh, my wonderful one
How I adore you
Through the day and the night
I'm longing for you
Won't you tell me you care
Oh, I implore you
While the stars above shine
Oh, a new world I'll find
If you'll tell me you're mine
If you'll tell me you're mine
Overall Meaning
The Gaylords' "Tell Me You're Mine" is a love song about a man who is deeply in love with his significant other. The first verse begins with the singer expressing their deep affection and longing for the person they love. They implore this person to let them know that they care and love them too. The second verse continues with the singer revealing that they have been wanting to express their true feelings to this person but have been hesitant to do so. The bridge is sung in Italian but still gives the same sentiment of professing love and giving one's heart completely, all under the moonlight. The chorus, which is repeated twice, emphasizes the need for the person they love to tell them that they belong to each other.
Overall, the song is a romantic plea for love and acceptance. It expresses the need for communication and reassurance in a relationship. It also shows the depth of emotions and the belief that true love can lead to a "new world" of happiness and fulfillment.

Line by Line Meaning
Oh, my wonderful one
Addressing the person they love, who they consider to be amazing and special
How I adore you
Expressing deep love and affection for the person they're addressing
Through the day and the night
Emphasizing their constant longing for the person they love, regardless of time
I'm longing for you
Expressing their strong desire for the person they love
Won't you tell me you care
Asking the person they love if they reciprocate their feelings and if they care for them
Oh, I implore you
Urging and pleading with the person they love to respond and acknowledge their feelings
While the stars above shine
Describing the poetic and romantic setting for their plea
Oh, a new world I'll find
Promising a happy future with the person they love if they confirm their feelings
If you'll tell me you're mine
Stressing the importance of the person they love confirming their feelings and becoming their romantic partner
Lyrics © Alfred
Written by: Ronald Fredfredianelli, Domenico Ravasini

Lyrics Licensed & Provided by LyricFind
To comment on or correct specific content,
highlight it
Genre not found
Artist not found
Album not found
Search results not found
Song not found