No need to turn on the lights
Itґs not a mystery to me
Iґve seen what I can do
By the hands of my deceit
Had you heard about Excess?
Then you know about betrayal
The the winter of discontent
That soon would unveil...
But somehow I keep waking up
In the broken glass
The aftermath
And all the things that came to pass
And somehow
When you canґt move on
You stand up straight
Dig down deep
Find the words
Spit out the song
Donґt need to be reminded
Cause I see it every day
Well Iґm stuck in that moment
Like a photo in a broken frame
All pain stands still – The test of time
The burden of proof lies with me
Cause itґs all mine
But some day
When the day does come
I will rise again and you will find me there
Standing there in the morning sun
Alive at last
As I surpass
Whatґs left behind stays behind
Itґs where I was and not where I am
Broken hearts and brand new starts
Well they find themselves
On this lonely boulevard
And broken dreams and love it seems
Collide somewhere on dark
And empty streets like these
Contributed by Anthony J. Suggest a correction in the comments below.
To comment on specific lyrics,
highlight them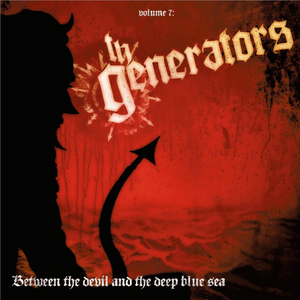 punk rock band from Los Angeles, started in 1997. they have recorded 9 studio albums. Lyrical themes: right-wing, nationalism, football, beer, girls... some members come from: Doug & The Slugz . Street Dogs .
Genre not found
Artist not found
Album not found
Search results not found
Song not found