Lock the doors
Iґm sensing danger
Every day thing gets a little bit stranger
So now I hide in fear
For my own dear life
Get ready now I'm jumping shit
Cause hell If Iґm going down with it
They said the end was coming
But they couldnґt nail down the time
Hit the kill switch
This is it
Human kind canґt co exist
Thereґs no turning back now
Thereґs no turning back
Somebody sound off the alarms
We canґt turn off what theyґve turned on
We canґt come back were too far gone
Rising oceans
Conficts in motion
Some turn their heads and donґt take notice
The fire drill itґs ringing
Canary in the cold mine finally stopped singing
Itґs getting hotter and itґs harder to breathe
Itґs scaring the living daylights out of me
Here we are spinning out of control
Cґmon now and grab a hold
Hit the kill switch
This is it
Human kind canґt co exist
Thereґs no turning back now
Thereґs no turning back
Somebody sound off the alarms
The warning signs theyґre always on
You canґt come back when your too far gone
Somebody sound off the alarms
The strife of man it carries on
Wake the dead now
Cause we donґt have long
Contributed by Victoria B. Suggest a correction in the comments below.
To comment on specific lyrics,
highlight them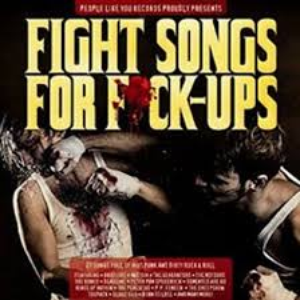 punk rock band from Los Angeles, started in 1997. they have recorded 9 studio albums. Lyrical themes: right-wing, nationalism, football, beer, girls... some members come from: Doug & The Slugz . Street Dogs .
Genre not found
Artist not found
Album not found
Search results not found
Song not found