I've been stayin' up all night
Smoking hard and trying to write
These words for you wherever you may be
Cause I don't get out much these days,
If there's no rainbows left to chase
It wouldn't matter much to me.
Heads up, here comes that evil sound!
Tons of water crashing down
It weighs so much I can't leave town.
A picture of Niagra falls
From where it hangs upon my walls
Reminding me that we don't live forever.
Though I thought those days were done,
I keep my hand upon my gun.
If there's one thing that I can't stand it's clever.
Oh, I'll never get used to that sound
Tons of water crashing down
It rocks my world I can't sit down.
A thousand tons of water crashing down
God, it's so heavy it's so loud
It's crushing me, I hope you're proud.
Niagra (x5)
Contributed by Nora H. Suggest a correction in the comments below.
To comment on specific lyrics,
highlight them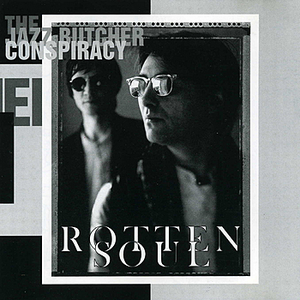 The Jazz Butcher Conspiracy, also known as The Jazz Butcher and The Jazz Butcher And His Sikkorskis From Hell, is a blackly humorous and (until the early nineties) prolific British musical group founded by Pat Fish, a philosophy major from Oxford. Their oeuvre boasts such topics as Thomas Pynchon's The Crying of Lot 49, an unrequited crush on Shirley Maclaine, and an ode to SF writer Harlan Ellison.
Genre not found
Artist not found
Album not found
Search results not found
Song not found