Just Another Girl
The Killers Lyrics
Step out into the Indian dust
I can feel the cracks in my spirit
They're starting to bust
Drive by your house, nobody's home
I'm trying to tell myself that I'm better off alone
All of my friends say I should move on
She's just another girl, don't let her stick it to your heart so hard
And of all my friends say it wasn't meant to be
And it's a great big world, she's just another girl
I went to see a fortuneteller, that was a trip
Maybe this confusion's got me losing my grip
I can't believe you're out there flying with somebody else
Now Jason's getting married in the blink of an eye
I got an invitation but I didn't reply
Tell your little brother that we put down the gloves
And give him all of my love
All of my friends say I should move on
She's just another girl, don't let her stick it to your heart so hard
And all of my friends say it wasn't meant to be
And it's a great big world, she's just another girl
I could be reeling them in left and right
Something's got a hold on me, tonight
Well maybe all of my friends should confront
The fact that I don't want another girl
All of my friends say I should move on
All of my friends say
All of my friends say
All of my friends say
She's just another girl
Then why can't I sleep at night
And why don't the moon look right
The sounds up, the TV's on
And it's a great big world
She's just another girl,
Don't let her stick it to your heart, boy
She's just another girl
All of my friends say she's just another girl
Another girl
Lyrics © Universal Music Publishing Group
Written by: BRANDON FLOWERS, DAVE BRENT KEUNING, MARK AUGUST STOERMER, RONNIE JR. VANNUCCI

Lyrics Licensed & Provided by LyricFind
To comment on specific lyrics,
highlight them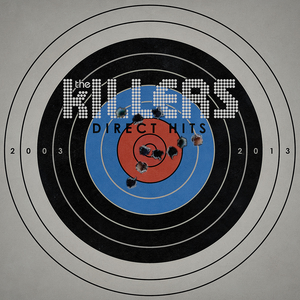 "Just Another Girl" is a song by American rock band The Killers. It was released as the second single from their compilation album, Direct Hits. The song was premiered on VH1, and subsequently played on mainstream radio.


Recording and production

The song was produced by Stuart Price who had perviously worked with the band on the Day & Age album. Brandon Flowers stated in 2013 that "[Stuart Price has] become like my brother now: we work well together, and I'm always impressed with his musicality and his taste.
Read Full Bio
"Just Another Girl" is a song by American rock band The Killers. It was released as the second single from their compilation album, Direct Hits. The song was premiered on VH1, and subsequently played on mainstream radio.


Recording and production

The song was produced by Stuart Price who had perviously worked with the band on the Day & Age album. Brandon Flowers stated in 2013 that "[Stuart Price has] become like my brother now: we work well together, and I'm always impressed with his musicality and his taste. It's in a different vein from 'Shot at the Night', it's more of a narrative. You're 'in' the song in a different way."


Critical reception

"Just Another Girl" was listed as one of NME's Onrepeat list along with a small review. Stating it's "a perfect Killers song," whilst also claiming "The Killers have long stopped sounding like other bands..." Rolling Stone said the song "plays up the group's slightly more restrained side," noting that "Brandon Flowers sounds lovelorn and wistful."


Music video

The accompanying music video was released on November 25 and was directed by Warren Fu. The video features Dianna Agron who plays Brandon Flowers in a variety of scenes reminiscent of some of the band's famous videos. It starts with Agron in a Flowers-like blazer with feather shoulders perfoimg on the set of Human alongside the other band members, Dave Keuning, Ronnie Vannucci, Jr. and Mark Stoermer. She continues to progress through the band's history and makes appearances in "When You Were Young", "Spaceman", "All These Things That I've Done" and "Runaways" style sets among others. The video ends with both Agron and Flowers singing onscreen before Agron flips a giant switch that releases confetti. Keuning then walks away playing a guitar before the band's trademark "K" stage prop, used during the Day & Age World Tour, is shown.
When reviewing the video, Rolling Stone noted that "It all adds up to a fun history lesson that makes perfect sense within the context of Direct Hits."


Released November 11, 2013
Format Digital download
Recorded 2013
Genre New Wave, synthpop
Length 4:21
Label Island
Writer(s) The Killers
Producer Stuart Price
Genre not found
Artist not found
Album not found
Search results not found
Song not found