Well, she was standing in the bar
I said, "Hello, how do you do?"
She handed me a beer with a kangaroo
She spoke of places I had never been
That she had traveled to
And we slow danced along to faster tunes
And I made her laugh, I made a pass
I showed her my half-dollar ring
She said, "That's pretty cool
But classy girls don't kiss in bars, you fool"
(No, they don't)
So, later on the crowd calmed down
And I believe it was as if something drew me closer to her lips
So, picture my surprise when I had tried to lean in for a kiss
And she just smiled and turned her head down
I asked her, "Why?" and she replied
It was nothing I was doing wrong, it's just what it is
No, classy girls don't kiss in bars like this
No, classy girls don't kiss in bars
Boys will break their backs and hearts
But it's alright, the hardest part is through
Oh, through!
Oh, through!
Oh, through!
The hardest part is through
Lyrics © Kobalt Music Publishing Ltd.
Written by: Jeremy Fraites, Wesley Schultz

Lyrics Licensed & Provided by LyricFind
To comment on specific lyrics,
highlight them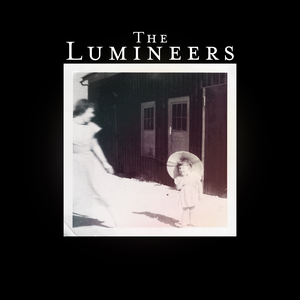 The Lumineers is an American folk rock band based in Denver, Colorado formed by Wesley Schultz (lead vocals, guitar) and Jeremiah Fraites (drums, percussion). Schultz and Fraites began writing and performing together in Ramsey, New Jersey in 2005. Cellist and vocalist Neyla Pekarek joined the band in 2010, and was a member until 2018.

The band's debut self-titled album was released on April 3, 2012. The album's first single, "Ho Hey" reached #3 on the Billboard Hot 100 and #1 on the Billboard Alternative Songs chart.
Read Full Bio
The Lumineers is an American folk rock band based in Denver, Colorado formed by Wesley Schultz (lead vocals, guitar) and Jeremiah Fraites (drums, percussion). Schultz and Fraites began writing and performing together in Ramsey, New Jersey in 2005. Cellist and vocalist Neyla Pekarek joined the band in 2010, and was a member until 2018.

The band's debut self-titled album was released on April 3, 2012. The album's first single, "Ho Hey" reached #3 on the Billboard Hot 100 and #1 on the Billboard Alternative Songs chart.

The Ho Hey Songfacts reports that Schultz and Fraites were originally based in New York and started collaborating in 2002 after Fraites' brother, Josh, who was also Schultz's best friend died of an overdose. The pair began writing and performing to cope with their grief and they later relocated to Denver, where they met the classically trained Pekarek after advertising for a cellist.

Their self-titled debut album The Lumineers was released on April 3, 2012, on Dualtone Records.

Their second album, Cleopatra, was released in 2016.

The band's third album, titled III, was released on September 13, 2019 and debuted at No. 2 on the US Billboard 200.

http://thelumineers.com/
https://www.facebook.com/TheLumineers
https://twitter.com/thelumineers

http://smarturl.it/ituneslumineers
http://smarturl.it/amazonlumineers
Genre not found
Artist not found
Album not found
Search results not found
Song not found