Repentance,
Left behind I have those sour moments.
Saddled,
And my journey to home started.
From inner lands I left, and will never return,
The sea will be my home from now on.
Fears from you I learned,
As my journey went on.
You brought me the shimmering meadows,
And darkest stars at nights, I travelled.
You showed me bitter delights and those moments,
I enjoyed.
Scales to my back you brought and grills to my neck,
Ocean waters you teached me to adore,
Repent shall I not,you teched, and hastened my journey,
To forget, you showed me, is the key to my glory.
Contributed by Audrey K. Suggest a correction in the comments below.
To comment on specific lyrics,
highlight them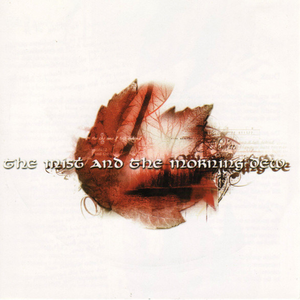 The Mist And The Morning Dew is a folk metal band formed in the year 2000. Most of the band members come from such bands as The Seventh Planet (Mikael Karlbom & Henri Tuomi), Shape of Despair (Jarno Salomaa), Finntroll (Sami Uusitalo), Shaman (Jaakko Lemmetty) and Veera Muhli who used to handle additional vocals on Unholy. They describe their music as being folk based however more sounding similar to some Shape Of Despair with their dream-like melody-lines created by the surronding effect of the female vocals, guitar melodies and a violin.
Read Full Bio
The Mist And The Morning Dew is a folk metal band formed in the year 2000. Most of the band members come from such bands as The Seventh Planet (Mikael Karlbom & Henri Tuomi), Shape of Despair (Jarno Salomaa), Finntroll (Sami Uusitalo), Shaman (Jaakko Lemmetty) and Veera Muhli who used to handle additional vocals on Unholy. They describe their music as being folk based however more sounding similar to some Shape Of Despair with their dream-like melody-lines created by the surronding effect of the female vocals, guitar melodies and a violin. The overall effect that this instrumentation creates is laid-back and trance-like.

The Mist And The Morning Dew are:

Veera Muhli - vocals
Mikael Karlbom - rhythm guitar
Jarno Salomaa - acoustic & lead guitars
Sami Uusitalo - bass
Henri Tuomi - drums
Jaakko Lemmetty - violin
Aslak Tolonen - kantele
Genre not found
Artist not found
Album not found
Search results not found
Song not found