And all I am is a man
I want the world in my hands
I hate the beach
But I stand in California with my toes in the sand
Use the sleeves of my sweater
Let's have an adventure
Head in the clouds but my gravity centered
Touch my neck and I'll touch yours
You in those little high waisted shorts, oh
Oh, she knows what I think about
And what I think about
One love, two mouths
One love, one house
No shirt, no blouse
Just us, you find out
Nothing that I wouldn't wanna tell you about, no
'Cause it's too cold
For you here
And now, so let me hold
Both your hands in the holes of my sweater
And if I may just take your breath away
I don't mind if there's not much to say
Sometimes the silence guides a mind
To move to a place so far away
The goosebumps start to raise
The minute that my left hand meets your waist
And then I watch your face
Put my finger on your tongue 'cause you love to taste, yeah
These hearts adore, everyone the other beats hardest for
Inside this place is warm
Outside it starts to pour
Coming down
One love, two mouths
One love, one house
No shirt, no blouse
Just us, you find out
Nothing that I wouldn't wanna tell you about, no, no, no
'Cause it's too cold
For you here
And now, so let me hold
Both your hands in the holes of my sweater
'Cause it's too cold
For you here
And now, so let me hold
Both your hands in the holes of my sweater
Whoa, whoa, whoa
Whoa, whoa, whoa
Whoa, whoa, whoa, whoa
Whoa, whoa
Whoa, whoa, whoa, whoa
Whoa, whoa
'Cause it's too cold
For you here
And now, so let me hold
Both your hands in the holes of my sweater
It's too cold
For you here
And now, let me hold
Both your hands in the holes of my sweater
And it's too cold, it's too cold
The hands of my sweater
Lyrics © Sony/ATV Music Publishing LLC
Written by: Jeremy Freedman, Jesse Rutherford, Zachary Abels

Lyrics Licensed & Provided by LyricFind
To comment on specific lyrics,
highlight them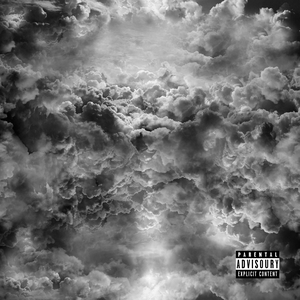 "Sweater Weather" is the lead single from The Neighbourhood's 2012 debut EP "I'm Sorry…" and also features on their debut full-length album "I Love You."

"Sweater Weather" is one of The Neighbourhood's most successful tracks, peaking at #14 on the Billboard Hot 100 charts in December 2013 and spent 11 weeks at #1 on the Alternative charts. The music video for the track reached 100 million views in December 2015, when the video was merely two years old.
Read Full Bio
"Sweater Weather" is the lead single from The Neighbourhood's 2012 debut EP "I'm Sorry…" and also features on their debut full-length album "I Love You."

"Sweater Weather" is one of The Neighbourhood's most successful tracks, peaking at #14 on the Billboard Hot 100 charts in December 2013 and spent 11 weeks at #1 on the Alternative charts. The music video for the track reached 100 million views in December 2015, when the video was merely two years old.

"Sweater Weather" is the first song the band had ever written together, composed during their first practice, around a year prior to its release. Frontman Jesse Rutherford recalled the historic day to Schon! in December 2015: "It was just a really special moment and it felt special before anybody said it was special. When we first wrote it and showed our families and some friends that we trusted their opinion around town or whatever, it was just a different reaction than we'd ever seen someone have to our music…"
Genre not found
Artist not found
Album not found
Search results not found
Song not found