The higher I get, the farther I fall
Sick of it all, get away get away from you
The higher I go, the higher I want to stay
Away from reality and get away from you
The more that I want, the more that you take away
All that I'm trying to say is get away from me
The higher I get, the farther I fall
Sick of it all, get away get away from you
'Cuz I've been down before my friends and I'm not gonna fall
'Cuz I've been down before my friends and I'm not gonna fall back baby
I never seem to wonder why
You always want to see me cry
Always try to turn to the ones you love
I never seem to wonder why
You always want to see me cry
Always try to turn to the ones you love
'Cuz I've been down before my friends and I'm not gonna fall
'Cuz I've been down before my friends and I'm not gonna fall back baby
I'm so high, I can only take me higher
You can take me higher, I let you take me there
I'm so high, I can only take me higher
You can take me higher, I let you take me there
Lyrics © BMG Rights Management, Universal Music Publishing Group, Sony/ATV Music Publishing LLC, Royalty Network, Peermusic Publishing, Kobalt Music Publishing Ltd.
Written by: COLIN LEVY, CORDEL BURRELL, JEROME JACKSON, KEVIN BLAIR, O'NEIL EDWARDS

Lyrics Licensed & Provided by LyricFind
To comment on specific lyrics,
highlight them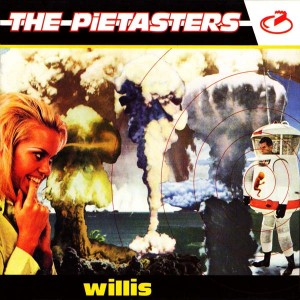 In 1990, a bunch of punk, mod, and skinhead-types, among them Stephen Jackson, Chris Watt, Ben Gauslin, and Tom Goodin, were attending college in central Virginia. They soon discovered they shared the same love for punk, ska, soul, and reggae music. They decided to form a punk rock cover band, The Slugs, whose initial forays were disappointing.

Soon after, a mutual friend, Tal Bayer moved in. He was very much into ska and reggae and suggested that the band play some of the catchy songs that they loved to drink to.
Read Full Bio
In 1990, a bunch of punk, mod, and skinhead-types, among them Stephen Jackson, Chris Watt, Ben Gauslin, and Tom Goodin, were attending college in central Virginia. They soon discovered they shared the same love for punk, ska, soul, and reggae music. They decided to form a punk rock cover band, The Slugs, whose initial forays were disappointing.

Soon after, a mutual friend, Tal Bayer moved in. He was very much into ska and reggae and suggested that the band play some of the catchy songs that they loved to drink to. It proved to be the direction they needed, as well as an easier style to cover. Soon, The Slugs were skipping classes and practicing for hours to learn songs by Madness, The Specials, Bad Manners, Mighty Mighty Bosstones, The Skatalites, The Business, and others. Unfortunately, the name The Slugs was already taken and the band needed a new name. Some British neighbors used to refer to the heftier guys in the band as Pietasters, which is British slang for "fat guys". The name stuck and The Pietasters were born.

A few months later, a similar band from the DC area, The Skunks asked The Pietasters to play a local ska night at a bar in Georgetown. The Pietasters were still rough around the edges, but when you're in college, quality stage performances take second place to getting free beer. Soon, The Pietasters were playing every dive bar in DC. The manager of one such bar befriended the band and helped them record their first record, The Pietasters, more commonly known as Piestomp.

In the summer of 1993, The Pietasters set out on their first national tour in a used school bus they'd bought for $900. The tour was haphazard with stops in Ohio, Oregon, Kansas and even many stops in Canada. By the end of the tour, almost all of the original members quit the band. To this day, only trumpeter, Carlos Linares, and lead singer, Steve Jackson, remain as original members.

The Pietasters auditioned many players and decided on Jeremy Roberts, Toby Hansen and Alan Makranczy as their horn players, Rob Steward (Covington) on drums, and Paul Ackerman on keys. Tom Goodin remained on guitar. The new line-up continued to tour whenever possible, and soon attracted the attention of Bucket Hingley, front man of The Toasters and owner of Moon Ska Records. He asked if The Pietasters wanted to be a part of a tour package called, "Skavoovie 94". The Pietasters accepted and were soon touring with The Toasters and The Scofflaws. The tour was much more organized than their last outing and proved to be very educational. By the end of the tour, The Pietasters were scheduled to record "Oolooloo" on Moon Ska with Victor Rice producing.

Oolooloo came out in the summer of 1995. The Pietasters continued to tour the country, and even managed to record "Strapped Live" between stops in Raleigh, NC and the Black Cat Club in Washington, DC. "Strapped Live" was released in 1996 and quickly became a fan favorite and the closest thing to a live Pietasters show. Throughout this period, The Pietasters had been recording new songs, re-recording older ones, and recording some covers. The results ended up as "Comply", and the song selection foreshadowed their next release.

While touring with The Mighty Mighty Bosstones, the band made a stop in Los Angeles. Backstage at the show, Tim Armstrong from the band, Rancid, approached the band and asked if they'd like to be a part of a new label he was putting together. The Slackers, Hepcat and Dropkick Murphys were already committed and he wanted The Pietasters on board.

After clearing such a move with Moon Ska, The Pietasters signed with Epitaph Records and their next album, Willis was recorded and released in 1997. A tour of the US soon followed as well as their first ever tour of Europe. The Pietasters also made appearances on the Warped Tour and opened for such acts as The Reverend Horton Heat, Cherry Poppin Daddies, and Ozomatli.

By 1999, The Pietasters were in the studio again to record Awesome Mix Tape #6 for Epitaph's Hellcat Records. They finished the album and hit the road again touring Europe with the Warped Tour, then the US again with the Pilfers and Spring Heeled Jack, and closing out 1999 with an opening stint for the legendary Joe Strummer. Years of touring finally took it's toll on Paul Ackerman and Tom Goodin, who amicably left the band. Bassist Todd Eckhardt also left the band and was replaced by Jorge Pezzimenti of The Decpticonz. Erick Morgan, formerly of The Skunks, took over keys, and Toby Hansen replaced Tom Goodin on guitar.

In late 2001, The Pietasters were well into recording their next album when they learned that former bassist, Todd Eckhardt, had died in his sleep. The news was extremely hard on The Pietasters and their fans. The Pietasters soldiered on and released a new album Turbo, a nickname of Todd's, in 2002. The new album's blend of Jamaican riddims and Northern Soul won praise from fans and critics alike. It even caught the attention of James Brown who asked The Pietasters to be his backing band at a sold-out concert in Washington DC in 2003. The following year, The Pietasters released their first ever DVD, Live at The 9:30 Club. In 2006, The Pietasters played the International Ska Circus in Las Vegas.

On August 21, 2007, seventeen years after their inception, The Pietasters released a new studio album entitled, "All Day".


Discography:

Studio albums:
The Pietasters - 1993 on Slug Tone Records
Oolooloo - 1995 on Moon Ska Records
Willis - 1997 on Epitaph Records
Awesome Mix Tape vol. 6 - 1999 on Hellcat Records
Turbo - 2002 on Fueled by Ramen
All Day - 2007 on Indication Records

Rare Albums, EP's, Singles, and Others:
The Ska-Rumptious 7 Inch"" - 1992 on Slug Tone Records
All You Can Eat (EP) - 1992 on Slug Tone Records
Soul Sammich - 1994 on Slug Tone Records
Ocean - 1996 on Moon Records
Strapped Live! (live album) - 1996 on Moon Records
Comply - 1996 on Moon Records
Out All Night (Promo) - 1997 on Hellcat Records
Out All Night (EP) - 1998 on HellCat Records
Yesterday's Over (Promo) - 1999 on Hellcat Records
The Pietasters 1992-1996 - 2003 on VMS Records
Live at the 9:30 Club (DVD) - 2005 on MVD

Band members:

Current lineup:
Stephen Jackson - vocals
Toby Hansen - guitar, trumpet
Jorge Pezzimenti - bass
Rob Steward - drums
Alan Makranczy - saxophone
Jeremy Roberts - trombone
Carlos Linares - trumpet
Jon Darby - keyboard

Past members:
Talmage Bayer - vocals
Tom Goodin - guitar
Pat Kelley - guitar
Todd Eckhardt - bass
Chris Watt - bass
Ben Gauslin - drums
Eric Raecke - tenor saxophone
Rob French - trombone
Caroline Boutwell - farfisa
Paul T. Ackerman - keyboards
Erick Morgan - keyboards
Jeb Crandall - keyboards
Genre not found
Artist not found
Album not found
Search results not found
Song not found