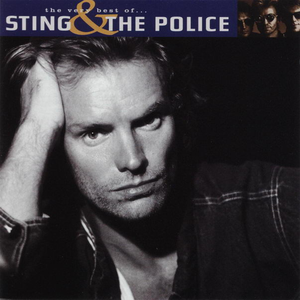 Don't Stand So Close to Me
"Don't Stand So Close to Me" is a 1980 song and hit single by the British rock band The Police. It concerns a schoolgirl's crush on her young teacher and the teacher's nervousness about the situation. The Police won the 1982 "Grammy Award for Best Rock Performance by a Duo or Group with Vocal" for this song. A re-recorded version of the song was released in 1986 as "Don't Stand So Close to Me '86".
The song deals with the mixed feelings of lust, fear and guilt that a school teacher has for a female student and vica verse
Read Full Bio
"Don't Stand So Close to Me" is a 1980 song and hit single by the British rock band The Police. It concerns a schoolgirl's crush on her young teacher and the teacher's nervousness about the situation. The Police won the 1982 "Grammy Award for Best Rock Performance by a Duo or Group with Vocal" for this song. A re-recorded version of the song was released in 1986 as "Don't Stand So Close to Me '86".
The song deals with the mixed feelings of lust, fear and guilt that a school teacher has for a female student and vica verse, and inappropriateness leading to confrontation.

The music and lyrics of the song were written by the lead singer of The Police, Sting, who had previously worked as an English teacher. In a 2001 interview for the concert DVD ...All This Time, Sting denied that the song is autobiographical.

The line "Just like the old man in that book by Nabokov" alludes to Vladimir Nabokov's famous novel Lolita which covers somewhat similar issues.

Sting was asked to perform on Mark Knopfler's "Money for Nothing" as he was in Montserrat at the time, and reused the melody from the chorus of "Don't Stand So Close to Me" in the counterpoint lyric 'I want my MTV'. It was only after this story was related to reporters during promotions for the Brothers in Arms album that lawyers for Sting became involved, and later copies of the album co-credit the song to Sting. The initial pressings list only Mark Knopfler. It is one of only two shared songwriting credits on any Dire Straits album.
Genre not found
Artist not found
Album not found
Search results not found
Song not found
Don't Stand So Close to Me
by
The Police
Young teacher, the subject
Of schoolgirl fantasy
She wants him so badly
Knows what she wants to be
Inside her, there's longing
This girl's an open page
Book marking, she's so close now
This girl is half his age
Don't stand, don't stand so
Don't stand so close to me
Don't stand, don't stand so
Don't stand so close to me
Her friends are so jealous
You know how bad girls get
Sometimes it's not so easy
To be the teacher's pet
Temptation, frustration
So bad it makes him cry
Wet bus stop, she's waiting
His car is warm and dry
Don't stand, don't stand so
Don't stand so close to me
Don't stand, don't stand so
Don't stand so close to me
Loose talk in the classroom
To hurt they try and try
Strong words in the staff room
The accusations fly
It's no use, he sees her
He starts to shake and cough
Just like the old man in
That book by Nabakov
Don't stand, don't stand so
Don't stand so close to me
Don't stand, don't stand so
Don't stand so close to me
Don't stand, don't stand so
Don't stand so close to me
Don't stand, don't stand so
Don't stand so close to me
Don't stand, don't stand so
Don't stand so close to me
Don't stand, don't stand so
Don't stand so close to me
Don't stand, don't stand so
Don't stand so close to me
Don't stand, don't stand so
Don't stand so close to me
Lyrics © Sony/ATV Music Publishing LLC
Written by: GORDON SUMNER

Lyrics Licensed & Provided by LyricFind
To comment on specific lyrics,
highlight them