Ooh, ooh
Da, Darkchild baby
Osinachi
I see you over there looking like a millionaire
Wind blowing through my hair making you wanna stare
Come closer I want you, you can see it in my eyes
I hope you're ready for the ride
Zoom zoom zoom ah
The honesty in my eyes got you hypnotized
Zoom zoom zoom ah
I'ma give you a look you gon' memorize
Jump in my painted windows, baby lets go
My eyes look like a picasso, let it all go
Jump in my painted windows, wanna see my soul
I'll show ya I can love ya
In the blink of an eye
Painted window
In the blink of an eye
My painted windows
In the blink of an eye
Painted window
In the blink of an eye
My painted windows
Oh
I got you so hot in a daze looking like a
My hoods up gimmie a jump baby time to get me started
Be careful don't let go somebody might scare you go
You shouldn't let it come to this side
Zoom zoom zoom ah
The honesty in my eyes got you hypnotized
Zoom zoom zoom ah
I'ma give you a look you gon' memorize
Jump in my painted windows, baby lets go
My eyes look like a Picasso, let it all go
Jump in my painted windows, wanna see my soul
I'll show ya I can love ya
In the blink of an eye
Painted window
In the blink of an eye
My painted windows
In the blink of an eye
Painted window
In the blink of an eye
My painted windows
Oh
Affection in my eyes while I watch the way you move
Temptations no surprise I can't get enough of you
Jump in my painted windows baby lets go
My eyes look like a Picasso let it all go
Jump in my painted windows Wanna see my soul
I'll show ya I can love ya
Jump in my painted windows baby lets go
My eyes look like a Picasso let it all go
Jump in my painted windows Wanna see my soul
I'll show ya I can love ya
In the blink of an eye
Painted windows
In the blink of an eye
My painted windows
In the blink of an eye
Painted windows
In the blink of an eye
My painted windows
Ooh
Da, Darkchild baby
Osinachi
Ooh
Lyrics © Sony/ATV Music Publishing LLC
Written by: CRYSTAL JOHNSON, KALENNA HARPER, OSINACHI NWANERI, RODNEY JERKINS

Lyrics Licensed & Provided by LyricFind
To comment on specific lyrics,
highlight them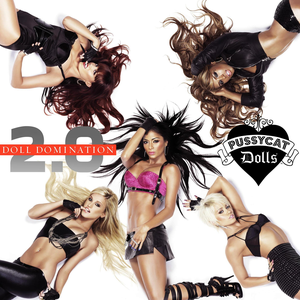 New song from The Pussycat Dolls off the Re-Release of the album Doll Domination.
The song is upbeat and fun, a great addition to the full cd. Nicole isn't the only doll
who has a voice in this song, group member Melody is also featured in the song, and
all dolls are present in the chorus of the song.
Genre not found
Artist not found
Album not found
Search results not found
Song not found