Together we cry
Together we cry
Jenny was a poor girl
Living in a rich world
Named her baby Hope when she was just fourteen
She was hoping for a better world
For this little girl
But the apple doesn't fall too far from the tree
Well she gets that call
Hope's too far gone
Her baby's on the way
But nothing left inside
Together we cry!
What about the junk head
Could have gone the whole way
Lighting up the stage trying to get a deal
Now he's lighting up the wrong way
"Something for the pain!"
Man you wanna see this kid he was so fuckin' unreal
When he gets that call
He's too far gone
To get it together to sing one song
They won't hear tonight
The words of a lullaby
Together we cry
Yeah, yeah, yeah
Together we cry
Whoa oh whoa oh whoa
Together we cry
Oh we cry we cry we cry
Together we cry
Oh we cry we cry
Whoa oh whoa oh whoa
Oh Mary's ambitious
She wanna to be a politician
She been dreaming about it since she was a girl
She thought that she'd be the one to change the world
Always tryna pave the way for women in a man's world
But life happened, house, kids, 2 cars, husband hits the jar, checks that don't go very far now
Now she in it can't change it, she keeps her mind on her wages
The only rattling cages!
Together we cry
Together we cry
There comes a time when every bird has to fly
At some point every rose has to die
It's hard to let your children go
Leave home
Where they go?
Who knows!
Getting drunk
Getting stoned
All alone
Teach a man to fish
And feed him for life
You show your kids the truth
Hope they never lie
Instead of reading in a letter that they've gone to something better
"Bet your sorry now! I won't be coming home tonight"
I'm sick of looking for those heroes in the sky
To teach us how to fly
Together we cry!
Together we cry
Together we cry
Lyrics © BMG Rights Management, Universal Music Publishing Group, Sony/ATV Music Publishing LLC
Written by: DANIEL JOHN O'DONOGHUE, MARK ANTHONY SHEEHAN, GLEN JOSEPH POWER, ANDREW MARCUS FRAMPTON, STEPHEN ALAN KIPNER

Lyrics Licensed & Provided by LyricFind
To comment on specific lyrics,
highlight them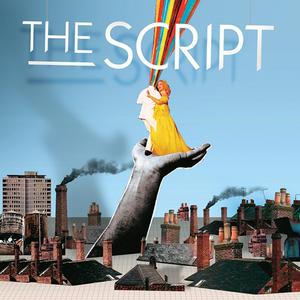 The Script are a pop rock band which formed in 2001 in Dublin, Ireland. The band consists of Danny O'Donoghue (vocals), Mark Sheehan (guitar) and Glen Power (drums).

After reaching number fifteen in the charts with their 2008 debut single "We Cry," their second single "The Man Who Can't Be Moved" peaked at number two. Their debut album The Script was released on the 11th August 2008, and went straight to number one on iTunes, both in Ireland and the United Kingdom.
Read Full Bio
The Script are a pop rock band which formed in 2001 in Dublin, Ireland. The band consists of Danny O'Donoghue (vocals), Mark Sheehan (guitar) and Glen Power (drums).

After reaching number fifteen in the charts with their 2008 debut single "We Cry," their second single "The Man Who Can't Be Moved" peaked at number two. Their debut album The Script was released on the 11th August 2008, and went straight to number one on iTunes, both in Ireland and the United Kingdom. Their third single, "Breakeven," was released on the 10th of November 2008, peaking at number 21 in the UK singles chart. The band went on to release two more singles from their debut: "Talk You Down" and "Before the Worst."

The Script's second album, Science and Faith, was released on the 13th September 2010. It reached number 1 on the UK album chart and the Irish album chart. The first single titled "For the First Time" peaked at number 4 in the UK charts. The second single from the album will be "Nothing."

The band's third album #3 will be released in September 2012. The first single "Hall of Fame," taken from the album is already on release. This features a vocal from will.i.am.

The band have now released their fourth album No Sound Without Silence
Genre not found
Artist not found
Album not found
Search results not found
Song not found