It's a shame, the way you mess around with your man
It's a shame the way you hurt me
It's a shame, the way you mess around with your man
I'm sitting all alone, by my telephone
Waiting for your call, when you don't call at all
It's a shame (shame) the way you mess around with your man
It's a shame (shame) the way you play with my emotions
It's a shame (shame) the way you mess around with your man
You're like a child at play, on a sunny day
But you play with love, and then you throw it away
(Why do you use me, try to confuse me
How can you stand, to be so cruel
Why don't you free me, from this prison
Where I serve my time as your fool)
It's a shame (shame) the way you mess around with your man
It's a shame (shame) the way you hurt me
It's a shame (shame) the way you mess around with your man
I try to stay with you, show you love so true
But you won't appreciate, the love we try to make
Oh, it's got to be a shame
Why do you use me, try to confuse me
How can you stand, to be so cruel
Why don't you free me, from this prison
Where I serve my time as your fool
Got to be a shame (shame) the way you mess around with your man
Oh, it's a shame (shame) the way you hurt me
It's a shame (shame) babe babe, the way you mess with your man
You've got my heart in chains, and I must complain
And I just can't be confined, oh look my ooh my
So gotta be a shame
The way it hurt me eh eh
Lyrics © Sony/ATV Music Publishing LLC, Warner Chappell Music, Inc.
Written by: SYREETA WRIGHT, STEVIE WONDER, LEE GARRETT

Lyrics Licensed & Provided by LyricFind
To comment on specific lyrics,
highlight them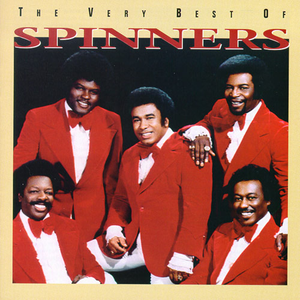 "It's a Shame" is a song co-written by Stevie Wonder, Syreeta Wright and Lee Garrett and produced by Wonder as a single for The Spinners on Motown's V.I.P. Records label.
The single became the Detroit-reared group's biggest single on the Motown Records company since they had signed with the company in 1964 and also their biggest hit in a decade.
The lineup of the Spinners include original members Pervis Jackson, Henry Fambrough, Billy Henderson and Bobbie Smith and lead vocalist G.C. Cameron. The quintet recorded the single in 1970.
Read Full Bio
"It's a Shame" is a song co-written by Stevie Wonder, Syreeta Wright and Lee Garrett and produced by Wonder as a single for The Spinners on Motown's V.I.P. Records label.
The single became the Detroit-reared group's biggest single on the Motown Records company since they had signed with the company in 1964 and also their biggest hit in a decade.
The lineup of the Spinners include original members Pervis Jackson, Henry Fambrough, Billy Henderson and Bobbie Smith and lead vocalist G.C. Cameron. The quintet recorded the single in 1970.

The song, which is about a man who complains about a lover's "messin' around" on him, became a huge hit for the group reaching number-fourteen on the Billboard Hot 100 and number-three on the R&B singles chart, making it their biggest hit to date.

The song was the first song Wonder produced for another act by himself. Two years later, the group would leave Motown for a contract with Atlantic Records on the advice of fellow Detroit native Aretha Franklin, also an artist on that label.

Cameron decided to stay in Motown and the group hired Cameron's cousin Philippé Wynne to replace Cameron, who stayed in Motown for over a decade.



Lead vocals by G.C. Cameron
Background vocals by Bobbie Smith, Pervis Jackson, Henry Fambrough and
Billy Henderson
Instrumentation by The Funk Brothers
Arranged by Paul Riser


Chart History (1970)
-----------------------------------------------
U.S. Billboard Hot 100 Chart - #14
U.S. Billboard Hot Soul Singles - # 3
UK Singles Chart - # 20
Genre not found
Artist not found
Album not found
Search results not found
Song not found