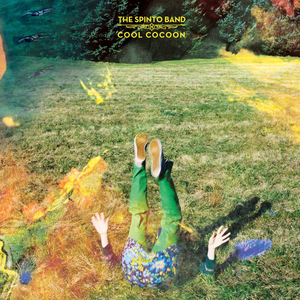 In early 1996, the world was seemingly reconciling some of its evolutionary hang-ups. Gary Kasparov defeated Deep Blue in one of the most epic chess matches of all time. Scientists discovered the possible evidence of life on Mars. President Clinton appointed the first female US Secretary of State. And in one cluttered basement in Wilmington, Delaware, the Spinto Band began to materialize. Spinto, huh?
The story actually begins deep in the heart of the Mississippi Delta
Read Full Bio
In early 1996, the world was seemingly reconciling some of its evolutionary hang-ups. Gary Kasparov defeated Deep Blue in one of the most epic chess matches of all time. Scientists discovered the possible evidence of life on Mars. President Clinton appointed the first female US Secretary of State. And in one cluttered basement in Wilmington, Delaware, the Spinto Band began to materialize. Spinto, huh?
The story actually begins deep in the heart of the Mississippi Delta, where band member Nick Krill was rummaging through the personal effects of his late grandfather, the guitar player Roy Spinto. For years, Roy had penned lyrics on the inside of Cracker Jack boxes, and in one simple juxtaposition of time and fate, Nick found the lyrics that would inspire the creation of the Spinto Band. And they hit the ground running. The energy was undeniable, and it wasn't long before Jon Eaton, Thomas Hughes, Nick Krill, Joe Hobson, Sam Hughes, Jeff Hobson and Albert Birney (who has since left the band to pursue the visual arts) found themselves with a massive musical proliferation at hand.
Eight years and seven self-released albums later, the Spinto Band is in the prime vein of musical prowess. Utilizing an indie-pop sensibility that brings to mind the Flaming Lips and Pavement, their songs can send you careening into the heights of lysergic bliss or provide the catchiest vibes to shake your tail feather to. Either way, this six-piece outfit has the goods to deliver us all from the doldrums of banality.
Currently teamed up with Nashville producing duo, Robin Eaton and Lij (of Alex the Great recording studios), and preparing a May release through Bar-None Records, the band's sound exudes a finesse that belies their youth (their ages range from 20-25). With rich, textured guitars, and multiple-part vocal harmonies, the Spinto Band's repertoire is a maelstrom of indie perfection. It's quirky, energetic, radiant, and aptly engaging.
The Spinto Band has performed with such acts as the Trachtenberg Family Slideshow Players, and Of Montreal. It's an inevitable transgression beyond the words on this page; the Spinto Band excels. Thank you, Roy.
Genre not found
Artist not found
Album not found
Search results not found
Song not found
We have lyrics for these tracks by The Spinto Band:



Ada Lee You certainly spoken I'm assured your intentions have been …
Ain't This The Truth Ain't this it? ain't this reason to quit? Find a rock…
Alphabetical Order Alphabetizing can be calming It's easy to order your life b…
Amy + Jen Something's been going down, hey Ms. G Amy + Jen have…
Atari Atari, Joey, Geoffrey, The dog got out when i was…
Brown Boxes I've got this notion That moving out is better Than this com…
Cookie Falls Knock on a door, call out a name Fold in your…
Crack the Whip I'm nervous when I'm near you as if I am…
Did I Tell You Let me read those things for which I am thankful My…
Direct to Helmet Directly to my helmet, directly to my heart Directly to my…
Excuse Me Excuse me, I know that it may be bold, but…
Jackhammer Something says she wants you She hangs on every word But s…
Japan Is An Island Atari, Joey, Jeffery, The dog got out when I was playing…
Keep Them Alive I wanted to know if I could Scare you first If I…
Late Its getting Late Late, Tell me what Time it is…
Later On I'm wandering a town just for the sake of exploration And…
Leave Yourself Alone You should understand There's nothing to talk about You an…
Look Away I'm by the water but I look away 'Cause it makes…
Memo Something I could tell myself You'll be left in 45 If I…
Mountains I've got mountains of problems. They all catch me off guard…
My Special Car I live in a truck, I make my truck go,…
Needlepoint I am, just for a moment, carefully spoken, broken Wearing w…
Oh Mandy I got a gnome in the backyard I put him right…
Personal I dont want to lose you baby, I just dont…
Pumpkins & Paisley You don't have the heart to go on and off…
Road To Newark Lets hit the road, we can take your car and…
Shake It Off A quiet moment on a subway train You say it hurts…
She Don't Want Me She don't want me She don't want me She don't want me She…
So Kind Stacey All disputes aside Refutes still decide I have yet to…
So Kind, Stacy All disputes aside Refutes still decide I have yet to try it…
Spy vs Spy I'm alone at night And I just wanna hold you tight But…
Static It's just the (hole?) It's just the (hole?) we're lost in…
Summer Grof I won't lie I thought of you when you weren't…
Take It Breaking it in Turning it sideways Every five days Off th…
The Black Flag I just heard a song on the radio That made think…
The Carnival I got my fin, I got mine censured, and I…
The Cat's Pajamas Oh there's a little goofy for a workaholic in the…
They All Laughed All success is fleeting I said to her Is that you've…
Tractor Now is the time to act, this is the one…
trust vs mistrust Baby, get close to me Read another story You got golden book…
What I Love Dancing in the street Bethy on concrete Hope you died in s…

The lyrics can frequently be found in the comments below, by filtering for lyric videos or browsing the comments in the different videos below.