In many ways, they'll miss the good old days
Someday
Someday
Yeah, it hurts to say, but I want you to stay
Sometimes
Sometimes
When we was young, oh man, did we have fun
Always
Always
Promises, they break before they're made
Sometimes
Sometimes
Oh, Maya says I'm lacking in depth
I will do my best
You say you want to stand by my side
Darling, your head's not right
Ah, see, alone we stand, together we fall apart
Yeah, I think I'll be alright
I'm working so I won't have to try so hard
Tables, they turn sometimes
Oh, someday
No, I ain't wasting no more time
(Trying, trying)
And now my fears they come to me in threes
So I
Sometimes
Say, fate, my friend, you say the strangest things
I find, sometimes
Oh, Maya says I'm lacking in depth
Shit, I will try my best
You say you want to stand by my side
Darling, your head's not right
Ah, see, alone we stand, together we fall apart
Yeah, I think I'll be alright
I'm working so I won't have to try so hard
Tables, they turn sometimes
Oh, someday
I ain't wasting no more time
Lyrics © Warner Chappell Music, Inc.
Written by: Julian Casablancas

Lyrics Licensed & Provided by LyricFind
To comment on specific lyrics,
highlight them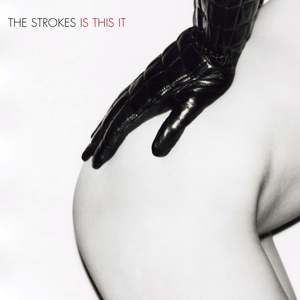 Despite having a classic nostalgic theme in the lyrics about "the good old days" this is one of The Strokes most upbeat and positive songs. The music video for the song features The Strokes at a bar having fun, as well as a game of the American game show "Family Feud" played between the Strokes and the legendary indie rock act Guided by Voices.

"See, alone we stand, together we fall apart. Yeah, I think I'll be alright. I'm working so I won't have to try so hard. Tables, they turn sometimes. Oh, someday..."
Read Full Bio
Despite having a classic nostalgic theme in the lyrics about "the good old days" this is one of The Strokes most upbeat and positive songs. The music video for the song features The Strokes at a bar having fun, as well as a game of the American game show "Family Feud" played between the Strokes and the legendary indie rock act Guided by Voices.

"See, alone we stand, together we fall apart. Yeah, I think I'll be alright. I'm working so I won't have to try so hard. Tables, they turn sometimes. Oh, someday..."

Written by Julian Casablancas
Performed by The Strokes
Genre not found
Artist not found
Album not found
Search results not found
Song not found