Yall ready
Ya
Ya
I'm takin on my way
And somehow I can see your life ripped down
And storefronts rarely change
At least im on my own again instead of travelin with you
I'm sorry to say but sometimes you get in my way
And I lost my way again
Oh, this is
This a chance
And I hope you never change
This life is on my side!
And I am your one
Believe me this is a chance ohh
Let's see wut is fo sale
I think we'll really make it if
But I ain't sure
It's simpler with you
I take a breath or two
The signals don't seem right
It last fo just one night and than
I'm sorry that I said
That we would just be friends
Oh, ya
And I lost my way again
This is
This is a chance
And I hope u never change
This life is on my side
And I am your one
Believe me this is a chance, whoa
Lyrics © Warner Chappell Music, Inc.
Written by: JULIAN CASABLANCAS

Lyrics Licensed & Provided by LyricFind
To comment on specific lyrics,
highlight them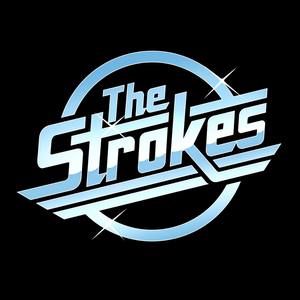 The Strokes is an American rock band from Manhattan, New York, United States, formed in 1998. The band rose to fame in the early 2000s as a leading group in garage rock/post-punk revival. The band consists of Julian Casablancas (lead vocals), Nick Valensi (lead guitar), Albert Hammond, Jr. (rhythm guitar), Nikolai Fraiture (bass guitar) and Fabrizio Moretti (drums and percussion).

Upon the release of their debut album, Is This It, in 2001, the group was met with much critical acclaim, being hailed by some as the "saviors of rock and roll.
Read Full Bio
The Strokes is an American rock band from Manhattan, New York, United States, formed in 1998. The band rose to fame in the early 2000s as a leading group in garage rock/post-punk revival. The band consists of Julian Casablancas (lead vocals), Nick Valensi (lead guitar), Albert Hammond, Jr. (rhythm guitar), Nikolai Fraiture (bass guitar) and Fabrizio Moretti (drums and percussion).

Upon the release of their debut album, Is This It, in 2001, the group was met with much critical acclaim, being hailed by some as the "saviors of rock and roll." NME made Is This It their Album of the Year. Since then, the band has maintained a large fan base, notably in the UK, US and Australia. As of 2007, Is This It has sold over 3.5 million copies worldwide.

They released their second album Room on Fire in October 2003, to good reviews, but to less success commercially, although it still went gold. The album's sound maintained the Strokes' familiar reference points, while also evoking groups such as The Cars, Bob Marley, and Blondie. In the process, they made the cover of Spin Magazine for the second time, with each member receiving his own cover. They also made the cover of Rolling Stone for the first time. Additional media coverage of the band came from the relationship between Moretti and actress Drew Barrymore, which ended in January 2007.

In late September 2005, "Juicebox", the first single from The Strokes then unreleased third album, was leaked online, forcing the single's release date to be advanced. The single was then released as an exclusive on online download services. "Juicebox" became The Strokes' second UK Top 10 hit, as well as their second US Modern Rock Top 10 success. During November and December 2005 the Strokes did a promotional tour for the still unreleased album, which involved doing one-off shows in major cities around the world.

Their third album, First Impressions of Earth, was released in January 2006 to mixed reviews and debuted at number four in the US and number one in the UK, a first for the band. In Japan it went gold within the first week of release. It was also the most downloaded album for two weeks on iTunes. Fraiture claimed that the album was "like a scientific breakthrough". In January 2006, the band then made their second appearance on Saturday Night Live playing "Juicebox" and "You Only Live Once".

The Strokes' frontman Julian Casablancas and guitarist Nick Valensi started writing new material for their band's forthcoming new album in the latter stages of January 2009, which they were set to go in the studio to finalize in February of the same year. In February 2010, Julian Casablancas told NME that the band's fourth album was set to be released in September 2010. The release date has been pushed back again, and the album, titled "Angles" will now be released March 22, 2011 in America. The album's first single, "Under Cover of Darkness" was made available as a free download from the band's website on February 9, 2011 for a 48 hour period.

The Strokes' fifth album is called "Comedown Machine" and was released on March 26th 2013 In North America and March 25th in the U.K. The first single is called "All the Time".

They released their first collection of material after their departure from RCA, the Future Present Past EP, in June 2016 through Casablancas' independent Cult Records label.

Later that decade, the Strokes began working with Rick Rubin on a new album. In April 2020 they released their first studio album in seven years, The New Abnormal, through Cult and RCA. Critics generally considered the album a return to form.

Official website: http://www.thestrokes.com
Genre not found
Artist not found
Album not found
Search results not found
Song not found