Aahhh, I just want to let you people know, yeah
True love is hard to find and that's yourself
Aahhh, I just want to let you people know
That, my son, when you find the one you want
Don't let it go, no, no, no, no, no
Yeah, I'll send you my loving
If you want me to
I'd do anything you want
If you ask me to
Well, I work my fingers
'Til they're black and blue
All I've got to do is the one thing
I'm gonna ask of me
Help yourself to my love and affection (Mmm-hmm)
(Help yourself) All you gotta do is follow me in my direction
(Hey, I'm on my way)
Help yourself to my love that you know you need (Yes, indeed)
(Help yourself) Get yourself a heaping help and help yourself
Aahhh, you see something you want (Uh-huh)
Go on and get it (Have mercy)
You've got to use what you've got
To get what you want (Amen)
I've got a truck full of loving
It ain't doing nothing
And you've got what it takes
To get what I've got
Aahhh, help yourself to my love and affection (Hey, I'm coming, girl)
(Help yourself) All you've got to is follow me in my direction (Nothin' can keep you)
You see I've got good love that you need (Yes, indeed)
Get yourself a heaping help and help yourself
Daa-da-da-da-da-da
Daa-da-da-da-da-da-da
Daa-da-da-da-da-da
Daa-da-da-da-da-da-da
We're gonna sing the song
I'll send you my loving
If you want me to (Say, what?)
And I'll do anything you want
If you ask me to (Mercy, girl)
And I'll work my fingers
'Til they're black and blue (Lord, yeah)
All you've got to do
Is the one thing that I ask of you
Help yourself to my love and affection (You don't have to worry, girl)
All you've got to do is start steppin' in my direction (Hey, I'm on my way)
(Help yourself) You see if got good love that you need
(Yes, indeed)
(Help your-) Get yourself a heaping helping and help yourself (Woah-woah-yeah) (C'mon)
Help yourself to my love and affection (Mmm-hmm-mm-hmm)
All you've got to do is follow me in my direction (I'm gonna follow, baby)
(Help yourself) You see I've got more love than I need (Yes, indeed)
(Help your-) Get yourself a heaping helping and help yourself (Woah-woah-woah-woah, come)
Contributed by Ryan F. Suggest a correction in the comments below.
To comment on specific lyrics,
highlight them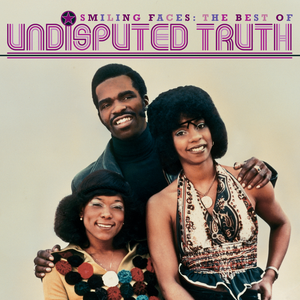 The Undisputed Truth was a 1970s Motown recording act, assembled by record producer Norman Whitfield as a means for being able to experiment with his psychedelic soul production techniques. Joe Harris served as main lead singer, with Billie Rae Calvin and Brenda Joyce, formerly of The Delicates, on additional leads and background vocals.

History
The group's music and unusual costuming (large Afros and white makeup) typified the then-popular trend of "psychedelic soul".
Read Full Bio
The Undisputed Truth was a 1970s Motown recording act, assembled by record producer Norman Whitfield as a means for being able to experiment with his psychedelic soul production techniques. Joe Harris served as main lead singer, with Billie Rae Calvin and Brenda Joyce, formerly of The Delicates, on additional leads and background vocals.

History
The group's music and unusual costuming (large Afros and white makeup) typified the then-popular trend of "psychedelic soul". A number of their singles became minor hits, and many of them were also songs for Whitfield's main act The Temptations, among them "You Make Your Own Heaven and Hell Right Here on Earth" and "Papa Was a Rollin' Stone". Their single Top 40 hit in the United States was the ominous "Smiling Faces Sometimes", also originally recorded by The Temptations, which hit #3 on the US pop charts in 1971.

The Undisputed Truth, along with Rose Royce and Willie Hutch, followed Whitfield during his exodus from Motown to set up Whitfield Records in 1975. At this time, Calvin and Joyce left the group, and Harris was joined by new members Taka Boom, Tyrone "Lil Ty" Barkley, and Calvin "Dhaak" Stephenson. The group's costuming and style changed as well, becoming even more unusual and Funkadelic-influenced. However, the group had little success at the new label, and faded into obscurity after two more albums, although they charted in the UK in 1977 (#43) with the disco single "You + Me = Love" from the album Method to the Madness.

(from the Wikipedia Page)
Genre not found
Artist not found
Album not found
Search results not found
Song not found