Bitter Sweet Symphony
The Verve Lyrics
'Cause it's a bittersweet symphony this life
Trying to make ends meet, you're a slave to the money then you die
I'll take you down the only road I've ever been down
You know the one that takes you to the places where all the veins meet, yeah
No change, I can't change, I can't change, I can't change
But I'm here in my mold, I am here in my mold
But I'm a million different people from one day to the next
I can't change my mold, no, no, no, no, no, no, no
Well I never pray
But tonight I'm on my knees, yeah
I need to hear some sounds that recognize the pain in me, yeah
I let the melody shine, let it cleanse my mind, I feel free now
But the airwaves are clean and there's nobody singing to me now
No change, I can't change, I can't change, I can't change
But I'm here in my mold, I am here in my mold
And I'm a million different people from one day to the next
I can't change my mold, no, no, no, no, no, no, no
(Well have you ever been down?)
(I can't change and you know I can't change)
'Cause it's a bittersweet symphony this life
Trying to make ends meet, trying to find some money then you die
I'll take you down the only road I've ever been down
You know the one that takes you to the places where all the veins meet, yeah
You know I can't change, I can't change, I can't change, I can't change
But I'm here in my mold, I am here in my mold
And I'm a million different people from one day to the next
I can't change my mold, no, no, no, no, no, no, no
I can't change my mold, no, no, no, no, no, no, no
I can't change my mold, no, no, no, no, no, no, no
It's just sex and violence melody and silence
It's just sex and violence melody and silence (I'll take you down the only road I've ever been down)
It's just sex and violence melody and silence
It's just sex and violence melody and silence
It's just sex and violence melody and silence (I'll take you down the only road I've ever been down)
(It's just sex and violence melody and silence) been down
(Ever been down)
(Ever been down)
(Ever been down)
(Ever been down)
(Ever been down)
Lyrics © Universal Music Publishing Group, Sony/ATV Music Publishing LLC, Abkco Music, Inc.
Written by: Keith Richards, Mick Jagger, Richard Ashcroft

Lyrics Licensed & Provided by LyricFind
To comment on specific lyrics,
highlight them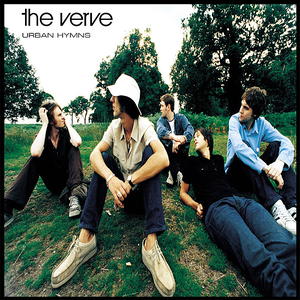 According to the Bitter Sweet Symphony Songfacts, the lyrics are a somber look at the ennui of everyday life: "You're a slave to money, then you die."

"Bitter Sweet Symphony" samples an obscure orchestral version of The Last Time , a 1965 song by The Rolling Stones . This was recorded before they got permission from the Stones to use the riff, so the Verve had to sign away most of the royalties from this in order to release it.
Genre not found
Artist not found
Album not found
Search results not found
Song not found