Save Your Tears
The Weeknd Lyrics
Ooh
Na-na, yeah
I saw you dancing in a crowded room
You look so happy when I'm not with you
But then you saw me, caught you by surprise
A single teardrop falling from your eye
I don't know why I run away
I'll make you cry when I run away
You could've asked me why I broke your heart
You could've told me that you fell apart
But you walked past me like I wasn't there
And just pretended like you didn't care
I don't know why I run away
I'll make you cry when I run away
Take me back 'cause I wanna stay
Save your tears for another
Save your tears for another day
Save your tears for another day
So, I made you think that I would always stay
I said some things that I should never say
Yeah, I broke your heart like someone did to mine
And now you won't love me for a second time
I don't know why I run away, oh, girl
Said I'll make you cry when I run away
Girl, take me back 'cause I wanna stay
Save your tears for another
I realize that I'm much too late
And you deserve someone better
Save your tears for another day (ooh, yeah)
Save your tears for another day (yeah)
I don't know why I run away
I'll make you cry when I run away
Save your tears for another day, ooh, girl (ah)
I said save your tears for another day (ah)
Save your tears for another day (ah)
Save your tears for another day (ah)
Lyrics © Universal Music Publishing Group, Warner Chappell Music, Inc.
Written by: Abel Tesfaye, Ahmad Balshe, Jason Matthew Quenneville, Oscar Thomas Holter, Martin Karl Sandberg

Lyrics Licensed & Provided by LyricFind
To comment on specific lyrics,
highlight them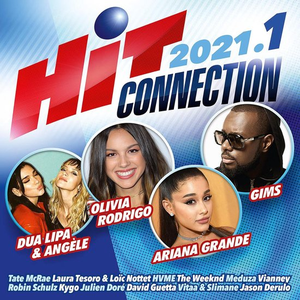 "Save Your Tears" is a song by Canadian singer the Weeknd for his fourth studio album "After Hours". The Weeknd wrote and produced the song with producers Max Martin and Oscar Holter, with Belly and Jason Quenneville receiving additional writing credits. Critics noted how the song's chorus and tone share similarities to Wham!'s "Everything She Wants" and Post Malone's "Circles".

The song was released as the album's fourth single on August 9, 2020 in Europe.
Read Full Bio
"Save Your Tears" is a song by Canadian singer the Weeknd for his fourth studio album "After Hours". The Weeknd wrote and produced the song with producers Max Martin and Oscar Holter, with Belly and Jason Quenneville receiving additional writing credits. Critics noted how the song's chorus and tone share similarities to Wham!'s "Everything She Wants" and Post Malone's "Circles".

The song was released as the album's fourth single on August 9, 2020 in Europe. It impacted US radio on November 24, 2020. A Remix with Ariana Grande was released on April 22, 2021 which helped the song reach the top of the Billboard Hot 100 on the issue dated May 8, 2021
Genre not found
Artist not found
Album not found
Search results not found
Song not found