Conquest
He was out to make a conquest
Didn't care what harm was done just as long as he won
The prize
Conquest
She was just another conquest
Didn't care whose heart was broke
Love to him was a joke till he looked into her eyes
And then in the strange way things happen
Their roles were reversed from that day
The hunted became the huntress
The hunter became the prey
Conquest
Now you know who made the conquest
She with all her female guile led him helpless down the aisle
She had finally made a conquest
Ah, ah, ah, ah
Ah, ah, ah, ah, ah, ah, ah, ah, ah
Ah, ah, ah, ah
Ah, ah, ah, ah, ah, ah, ah, ah, ah
Ooo, ooo, ooo
And then in the strange way things happen
Their roles were reversed from that day
The hunted became the huntress
The hunter became the prey
Conquest
Now you know who made the conquest
She with all her female guile led him helpless down the aisle
She had finally made a conquest
Ah, ah, ah, ah
Ah, ah, ah, ah, ah, ah, ah, ah, ah
Conquest
Lyrics © BMG Rights Management, Warner Chappell Music, Inc.
Written by: CORKEY ROBBINS, CORKY ROBBINS

Lyrics Licensed & Provided by LyricFind
To comment on specific lyrics,
highlight them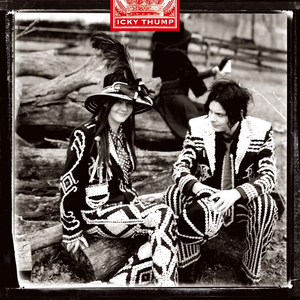 "Conquest" by The White Stripes features on their 2007 album Icky Thump and features Regulo Aldama on trumpet. The song was written by Corky Robbins and made popular in the 1950s by Patti Page.

Jack White first liked the song when he would listen to Page's hits album while working in his upholstery shop. He had wanted to cover the song for ten years. The band also released a Spanish version of the song, re-titled "Conquista", which was released on CD, digital download and a limited run of 7" vinyl through January 2008.
Genre not found
Artist not found
Album not found
Search results not found
Song not found