Long afloat on shipless oceans
I did all my best to smile
'Til your singing eyes and fingers
Drew me loving to your isle
And you sang
Sail to me
Sail to me
Let me enfold you
Here I am
Here I am
Waiting to hold you
Did I dream you dreamed about me?
Were you here when I was forced out
Now my foolish boat is leaning
Broken lovelorn on your rocks
For you sing, "Touch me not, touch me not, come back tomorrow
Oh my heart, Oh my heart shies from the sorrow"
Well I'm as puzzled as the newborn child
I'm as riddled as the tide
Should I stand amid the breakers?
Or should I lie with death, my bride?
Hear me sing, "Swim to me, swim to me, let me enfold you
Here I am, here I am, waiting to hold you"
Lyrics © BMG Rights Management
Written by: Larry Beckett, Tim Buckley

Lyrics Licensed & Provided by LyricFind
To comment on specific lyrics,
highlight them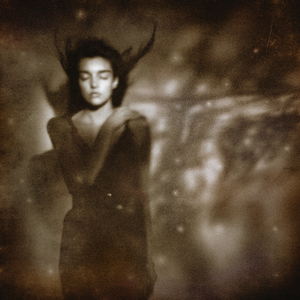 "Song to the Siren" is a song written by Tim Buckley and his writing partner Larry Beckett and was first released on Buckley's 1970 album Starsailor.
The song has become perhaps Buckley's most famous song due to a number of artists covering the song after his death in 1975. It has featured as a cover on studio album by This Mortal Coil on 1984 album It'll End in Tears, where it was also released as a single. The single had moderate success, spending 13 weeks in the UK charts and peaking at #66 on October 23, 1983.
Read Full Bio
"Song to the Siren" is a song written by Tim Buckley and his writing partner Larry Beckett and was first released on Buckley's 1970 album Starsailor.
The song has become perhaps Buckley's most famous song due to a number of artists covering the song after his death in 1975. It has featured as a cover on studio album by This Mortal Coil on 1984 album It'll End in Tears, where it was also released as a single. The single had moderate success, spending 13 weeks in the UK charts and peaking at #66 on October 23, 1983.[4] This Mortal Coil was a collective name for artists on the 4AD Records label and Elizabeth Fraser and Robin Guthrie of the Cocteau Twins performed the song.
"Song to the Siren" features on the last Peter Jackson's film, "Lovely Bones", as well as in David Lynch's "Lost Highway".


Song To The Siren lyrics
On the floating, ship less oceans
I did all my best to smile
Till your singing eyes and fingers
Drew me loving into your eyes

And you sang, "Sail to me
Sail to me, let me enfold you"
Here I am, here I am
Waiting to hold you

Then I dreamed, you dreamed about me
Were you here when I was for sail?
(Was for sail)
Now my foolish boat is leaning
Broken lovelorn on your rocks

For you sang, "Touch me not
Touch me not, come back tomorrow"
Ohh my heart, ohh my heart
Shies from the sorrow

When I'm as puzzled as a newborn child
I'm as riddled as the tide
Should I stand amid the breakers?
Or shall I lie with death my bride?

Hear me sing, "Swim to me
Swim to me, let me enfold you"
Here I am, here I am
Waiting to hold you
Genre not found
Artist not found
Album not found
Search results not found
Song not found