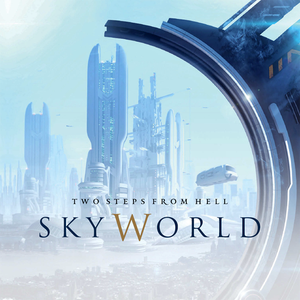 Thomas Bergersen is the co-founder of the trailer music production company Two Steps From Hell, and has written music for several high profile film trailers. In 2010, Two Steps From Hell released an album called Invincible, featuring some of Bergersen's most popular tracks, including "Freedom Fighters," "Moving Mountains," "Heart of Courage," etc.

In 2011, Thomas Bergersen released his first solo album, Illusions.
Genre not found
Artist not found
Album not found
Search results not found
Song not found
We have lyrics for 'Blackheart' by these artists:



Client The black heart Of the city Hundred miles being pretty R…
Cuff the Duke We go down To the lake To say our last, our last…
Darkwell All my desire Are the flames of the eternal fire Strange…
Deuxvolt Girl: Why do not you call me love? Boy: What is…
Diablo (BLACKHEART I'LL BECOME BLACKHEART BLACKHEART) The pride …
Élan Vital Break me Feed on my pain Tear down my hopes and dreams Suffe…
Eva Dahlgren Ser du så fort Det skymmer Det är så jag skäms Det mitt…
Motörhead Two sides to all of us, with me you get…
Motφrhead Two sides to all of us, with me you get…
Slipknot Hurt Me By V-mob All the pieces of the puzzle seem to…
Sommerset I've been caught… between the lines across my face The…
The Distillers The one time You lied You were high, so high My life in…



We have lyrics for these tracks by Thomas Bergersen:



A Place in Heaven Please don't sing sad songs for me, Forget your grief and…
colors of love Zakukala e kukuvitsa Uh Rano mi, rano za Gergiovden Kato kuk…
Creation of Earth Izlel e Delyo haydutin Haydutin enkesadjie Izlel e Del…
Fearless Партизан се за бой стяга мята пушката на рамо; Една сутрин…
Femme Fatale Nedo, Nedo beautiful Nedo Hey Golden Girl Golden coins and …
Final Frontier You conceal the hurt You conceal the pain The sun has come…
Into Darkness I will follow you anywhere Take my soul And lead me there In…
Rada Rade, Rade, belo Rade Shtо se, janum, tuy valnuvash Bavno od…
Two Hearts Namaarie A ' Maelamin Namaarie Maelamin Namaarie A ' Maelam…

The lyrics can frequently be found in the comments below, by filtering for lyric videos or browsing the comments in the different videos below.