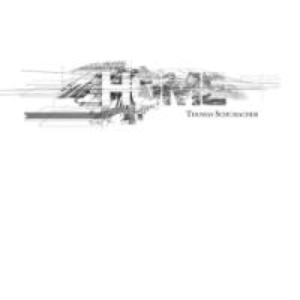 There are two artists with this name.

1. From the first time he heard a DJ beat-mix acid house in 1987, Thomas Schumacher immediately knew that he wanted to be a part of dance music culture.

With a strong foundation in Detroit techno and House, Thomas has been an active - and eclectic - producer and DJ for over 15 years, and is one of the leading players on the international DJ circuit.

His international breakthough came on legendary techno label
Read Full Bio
There are two artists with this name.

1. From the first time he heard a DJ beat-mix acid house in 1987, Thomas Schumacher immediately knew that he wanted to be a part of dance music culture.

With a strong foundation in Detroit techno and House, Thomas has been an active - and eclectic - producer and DJ for over 15 years, and is one of the leading players on the international DJ circuit.

His international breakthough came on legendary techno label Bush Records in 1998 with the track "When I Rock"; unique at the time for fusing techno with a distinctive hip hop sample: In the same year Thomas was commissioned to compose the music for a staging of Shakespeare's Hamlet at the Schauspiel Haus in Bonn, and he ended the year with his first solo artist album Electric Ballroom.

He followed this up with extensive international touring, numerous productions and remixes, and two more artist albums: Electric Avenue and Home, rated by de:Bug magazine as "…a bloody deep masterpiece".

Soon after the release of Home, Thomas signed with Get Physical Music. The affiliation with Get Physical is set to continue in 2010 when Thomas releases his new album for the label in April.

Nowadays Thomas is a proud family man, and while he still spends plenty of his time in the arrivals and departure lounges of airports all over the world, he is honoured to travel to every corner of the globe to do his thing, and showcase the diversity that has become his trademark.



2. Thomas Schumacher is also a twentieth-century classically-trained pianist who currently teaches piano at the Eastman School of Music.
Genre not found
Artist not found
Album not found
Search results not found
Song not found
We have lyrics for 'High On You' by these artists:



Ace Banzuelo There you stood, that′ll teach ya To look so good and…
Adam Gregory Mm hm hm oh yeah I don't need no mornin' coffee…
Buzzy Lee But I′m high these days High on you And I'm hiding it…
EDX You know I want you, sweet devotion But we're goin' nowhere …
Flick Sunshine slipping through your fingers I have not seen nothi…
Half Tangerine I could go, high on you I could go inside, take…
Iggy Pop I like your wooden door, baby I never want to leave,…
Jeangu Macrooy I could roll me a joint Smoke it up 'Till i can't…
Kaylee Rose Momma told me there was gonna come a day, When…
Kim Wilde Written by ricki & kim wilde Been a long time down Looking…
L.A. Guns I like your wooden door, baby I never want to leave,…
Madox Let's play a little game Don't leave me here My body's freez…
Marcus Winther-John I'm high on you - and every little thing you…
Miss Li I get high on you baby And I don't think we…
Myles Sanko Ain't no turning back Now we've come this far I know where…
Ray J So high So high So high Girl let me say that I like everyth…
Sam Bisbee I was high on you And there was nothing I could…
Sebastien The little things you do they sabotage my brain Your body…
Sigma You don't need to wear your high end dress I don't…
State of Sound Didn′t know that the grass could be green like you Didn't…
Survivor There you stood, that'll teach ya To look so good and…
The Angels (Brewster-Neeson-Brewster) Well I never cared too much about…



We have lyrics for these tracks by Thomas Schumacher:



Slow Knew you'd be here tonight So I put my best dress…

The lyrics can frequently be found in the comments below or by filtering for lyric videos.