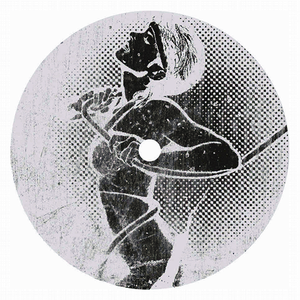 There are two artists with this name.

1. From the first time he heard a DJ beat-mix acid house in 1987, Thomas Schumacher immediately knew that he wanted to be a part of dance music culture.

With a strong foundation in Detroit techno and House, Thomas has been an active - and eclectic - producer and DJ for over 15 years, and is one of the leading players on the international DJ circuit.

His international breakthough came on legendary techno label
Read Full Bio
There are two artists with this name.

1. From the first time he heard a DJ beat-mix acid house in 1987, Thomas Schumacher immediately knew that he wanted to be a part of dance music culture.

With a strong foundation in Detroit techno and House, Thomas has been an active - and eclectic - producer and DJ for over 15 years, and is one of the leading players on the international DJ circuit.

His international breakthough came on legendary techno label Bush Records in 1998 with the track "When I Rock"; unique at the time for fusing techno with a distinctive hip hop sample: In the same year Thomas was commissioned to compose the music for a staging of Shakespeare's Hamlet at the Schauspiel Haus in Bonn, and he ended the year with his first solo artist album Electric Ballroom.

He followed this up with extensive international touring, numerous productions and remixes, and two more artist albums: Electric Avenue and Home, rated by de:Bug magazine as "…a bloody deep masterpiece".

Soon after the release of Home, Thomas signed with Get Physical Music. The affiliation with Get Physical is set to continue in 2010 when Thomas releases his new album for the label in April.

Nowadays Thomas is a proud family man, and while he still spends plenty of his time in the arrivals and departure lounges of airports all over the world, he is honoured to travel to every corner of the globe to do his thing, and showcase the diversity that has become his trademark.



2. Thomas Schumacher is also a twentieth-century classically-trained pianist who currently teaches piano at the Eastman School of Music.
Genre not found
Artist not found
Album not found
Search results not found
Song not found
We have lyrics for 'NYC' by these artists:



Alicia Morton Victor Garber Audra McDonald & Andrea McArdle NYC What is it about you You're big You're loud…
Brolin Life is short even when you're 10 feet tall Take a moment if…
Conor Oberst [Chorus] Gone, gone from New York City Where you gonna go …
Darkim Be Allah [Chorus: Darkim Be Allah] Peace to Queens, New York City T…
Dido White house on the beach My steps down to the sand The…
Interpol I had seven faces Thought I knew which one to…
Interpol (Turn On the Bright Lights 2002) I had seven faces thought I knew which one to…
Itay Levi כמה אש בעיניים תשימי גבולות את לא אומרת הכל הראית לי שמיים…
Jennifer Castle NYC was cool in the rain Even I could see that And…
Jinx Da Juvy Chorus (Kool G. Rap) N.Y. City, crime around me, drug dynas…
Kevin Rudolf In the city of dreams You get caught up in the…
Kevin Rudolf & Nas [Kevin Rudolf] In the city of dreams, You get caught up I…
Marty Sampson i've seen all the adverts Stared at all the billboards Waite…
NYC boys Love, Love, Love and Peace. You, You, You and Love. New York…
oberst conor [Chorus] Gone, gone from New York City Where you gonna go …
Snow Patrol Is this on I am so too I could take you there…
Steve Earle & The Supersuckers He was standing on the highway Somewhere way out in the…
The Charlatans New York city 7 o'clock Giving it up for the vintage…



We have lyrics for these tracks by Thomas Schumacher:



Slow Knew you'd be here tonight So I put my best dress…

The lyrics can frequently be found in the comments below, by filtering for lyric videos or browsing the comments in the different videos below.