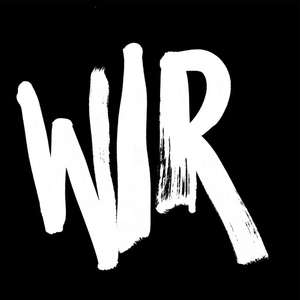 There are two artists with this name.

1. From the first time he heard a DJ beat-mix acid house in 1987, Thomas Schumacher immediately knew that he wanted to be a part of dance music culture.

With a strong foundation in Detroit techno and House, Thomas has been an active - and eclectic - producer and DJ for over 15 years, and is one of the leading players on the international DJ circuit.

His international breakthough came on legendary techno label
Read Full Bio
There are two artists with this name.

1. From the first time he heard a DJ beat-mix acid house in 1987, Thomas Schumacher immediately knew that he wanted to be a part of dance music culture.

With a strong foundation in Detroit techno and House, Thomas has been an active - and eclectic - producer and DJ for over 15 years, and is one of the leading players on the international DJ circuit.

His international breakthough came on legendary techno label Bush Records in 1998 with the track "When I Rock"; unique at the time for fusing techno with a distinctive hip hop sample: In the same year Thomas was commissioned to compose the music for a staging of Shakespeare's Hamlet at the Schauspiel Haus in Bonn, and he ended the year with his first solo artist album Electric Ballroom.

He followed this up with extensive international touring, numerous productions and remixes, and two more artist albums: Electric Avenue and Home, rated by de:Bug magazine as "…a bloody deep masterpiece".

Soon after the release of Home, Thomas signed with Get Physical Music. The affiliation with Get Physical is set to continue in 2010 when Thomas releases his new album for the label in April.

Nowadays Thomas is a proud family man, and while he still spends plenty of his time in the arrivals and departure lounges of airports all over the world, he is honoured to travel to every corner of the globe to do his thing, and showcase the diversity that has become his trademark.



2. Thomas Schumacher is also a twentieth-century classically-trained pianist who currently teaches piano at the Eastman School of Music.
Genre not found
Artist not found
Album not found
Search results not found
Song not found
We have lyrics for 'Respekt' by these artists:



30Y Tudod én átölelném az egész világot ha volna olyan Tudod én…
Ahzumjot & Lance Butters Yeah, ja, ah Ich hatte mal Respekt vor euch Ich hab hier…
Alliance Ethnik feat. Vinia Mojica L'alliance sera tellement "funky", Vinia et Mel-k, make it …
Dein Schatten Du machst krieg Weil du selbst in dir Kein frieden findest S…
Die Sterne Ich mag wie du mich ansiehst Ich find es gut wenn…
Jazzkantine boom boom patz wann fing der hip hop anich erinnere…
Jokeren Jeg har en storbyattitude, plus en permanent skunk psykose,…
Kapitulation B.o.N.n. Für geisteskrank erklärt, in Anstalten gesteckt Wer redet h…
Michael Wendler Ich schau dich an, weil ich es nicht fassen kann,…
Tom Liwa Du kannst ьberall Liebe finden In den Autos von Freunden Und…
TV-2 Respekt Noder til denne sang Han er manden på gaden, ingen…



We have lyrics for these tracks by Thomas Schumacher:



Slow Knew you'd be here tonight So I put my best dress…

The lyrics can frequently be found in the comments below, by filtering for lyric videos or browsing the comments in the different videos below.