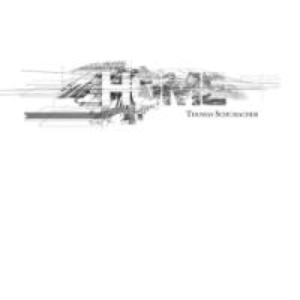 There are two artists with this name.

1. From the first time he heard a DJ beat-mix acid house in 1987, Thomas Schumacher immediately knew that he wanted to be a part of dance music culture.

With a strong foundation in Detroit techno and House, Thomas has been an active - and eclectic - producer and DJ for over 15 years, and is one of the leading players on the international DJ circuit.

His international breakthough came on legendary techno label
Read Full Bio
There are two artists with this name.

1. From the first time he heard a DJ beat-mix acid house in 1987, Thomas Schumacher immediately knew that he wanted to be a part of dance music culture.

With a strong foundation in Detroit techno and House, Thomas has been an active - and eclectic - producer and DJ for over 15 years, and is one of the leading players on the international DJ circuit.

His international breakthough came on legendary techno label Bush Records in 1998 with the track "When I Rock"; unique at the time for fusing techno with a distinctive hip hop sample: In the same year Thomas was commissioned to compose the music for a staging of Shakespeare's Hamlet at the Schauspiel Haus in Bonn, and he ended the year with his first solo artist album Electric Ballroom.

He followed this up with extensive international touring, numerous productions and remixes, and two more artist albums: Electric Avenue and Home, rated by de:Bug magazine as "…a bloody deep masterpiece".

Soon after the release of Home, Thomas signed with Get Physical Music. The affiliation with Get Physical is set to continue in 2010 when Thomas releases his new album for the label in April.

Nowadays Thomas is a proud family man, and while he still spends plenty of his time in the arrivals and departure lounges of airports all over the world, he is honoured to travel to every corner of the globe to do his thing, and showcase the diversity that has become his trademark.



2. Thomas Schumacher is also a twentieth-century classically-trained pianist who currently teaches piano at the Eastman School of Music.
Genre not found
Artist not found
Album not found
Search results not found
Song not found
We have lyrics for 'exhale' by these artists:



Amaranthe You sense there's a purpose Of a higher life A force in…
Apocalypse Orchestra No matter at birth Born peasant or king You will meet your…
Babyface Everyone falls in love sometime And sometimes it's wrong And…
Beacon I will be A forgery There's something wrong When you thin…
Ben Murray-Smith Eh, oh. Comfortable. We are, exceptional... A part of us, lo…
EVAN GIIA At a loss for words These feelings won't take turns Don't lo…
Front Line Assembly It feeds, and grows, inside your eyes. The air, it…
G.R.I.M.M. I'll be yours one more night Said there can't be talk…
Himsa Focus on dead color New found glory made blasphemy Force fed…
Jet Life I'm slightly woozy off the doobie, figuring how I'm a…
Kamaliza Touch down in your city It's you first who I call Both…
Kemba You gon' need to grow up fast Let my moms tell…
Kenzie pressure building put that on me time to finish what…
Kristoff Krane Give me the thumbs up and middle finger On a scale…
Kylesa Watching your back, detractors everywhere Speaking as loud…
Plumb It's okay to not be okay This is a safe place This…
Psyche Five more minutes in time For so many you have taken…
Rarity I open up my eyes. I take a look around. I do…
Robin Thicke Everyone falls, falls down sometime Sometimes it's wrong, so…
Sabrina Carpenter Who put the baby in charge? It's already hard to buy…
Six60 I just don't get it Been living life with no stop…
Skye You been so lonely Broken up inside Stolen, all untied …
Spit Syndicate Verse 1 I was exiled on main street, Whistling the same sw…
The Beautiful Ones The smell of her perfume. The way the light hits her…
These Green Eyes All in one day, The choice to stay was mine. To make…
treasureseason Looking forward To things just beginning. Secretly, I escape…
V-Ice [Verse 1] Droppin science in your ear like my name was…
Vanilla Ice Exhale, Exhale, Exhale, Exhale Droppin' science in you ear …
Whitney Everyone falls in love sometimes Sometimes it's wrong, and s…
Whitney Houston Everyone falls in love sometime Sometimes it's wrong, and so…
Whitney Houston [www.Best2Persian.net] Everyone falls in love sometimes Sometimes it's wrong, and s…
whysowhite Let it all out with yer body Let it all…
惠特妮.休斯顿 whitney houston Everyone falls in love sometimes Sometimes it's wrong, and s…



We have lyrics for these tracks by Thomas Schumacher:



Slow Knew you'd be here tonight So I put my best dress…

The lyrics can frequently be found in the comments below, by filtering for lyric videos or browsing the comments in the different videos below.