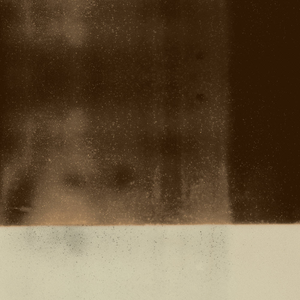 Thrice is an American rock band that formed in Irvine, California in 1998. The l…
Read Full Bio ↴
Thrice is an American rock band that formed in Irvine, California in 1998. The lineup consists of Dustin Kensrue (vocals and guitar), Teppei Teranishi (guitar, keys), Eddie Breckenridge (bass), and Riley Breckenridge (drums).

In 2000, Thrice signed with Sub City Records and released two LP's. The first, Identity Crisis (2000), only received 1.5 stars in the AMG review and little buzz. The second, The Illusion of Safety (2002), was widely acclaimed and received attention from major record labels. Even though Thrice's music has always included metal influences, The Illusion of Safety contained a heavier metalcore sound. The album was recorded in Beltsville, Maryland and the track The Beltsville Crucible reflects this.

In 2003 Thrice signed up with Island Records and released The Artist in the Ambulance, which featured more metal oriented songs while keeping true to their hardcore influences. In 2005 a DVD outlining their entire career to date was released under the title If We Could Only See Us Now. It included a CD with live tracks from the Apple Store and various b-sides.

Thrice released their fourth full-length album, Vheissu, on October 18, 2005. The album was characterized by many critics as being experimentally different, using non-traditional Thrice elements in the process. From keyboard melodies ("For Miles") to Japanese music-box undertones ("Music Box") to chain gang chant choruses ("The Earth Will Shake"), Vheissu introduced a new sound to the band's post-hardcore roots. UK producer Steve Osborne, whose past credits include many Brit-pop hits, was sought by Thrice to gain a new perspective on the songwriting process, enabling the band to expand their musical influences and produce a different album. The album garnered widespread critical acclaim and peaked at #15 on the Billboard 200.

The band releasedRed Sky, an EP comprised of various b-sides as well as live recordings, shortly after Vheissu.

Thrice released the first and second volume of The Alchemy Index, a highly experimental project based on the four traditional elements (fire, water, earth, and air), on October 16th 2007. Over the summer Thrice parted ways with Island records and signed with Vagrant. The Alchemy Index Vols. I & II - Fire & Water was released on October 16, 2007, and sold 28,000 copies in its first week. The album consists of the first two volumes, Fire and Water, and features 12 songs, 6 on each disk. The third and fourth volumes, Air & Earth were released on April 15, 2008.

The "Fire" disc features the heavier post-hardcore sound traditional Thrice fans will quickly embrace, harking back to their pre-Vheissu albums. The "Water" disc, however, is comprised of ambient songs similar to those found in Vheissu, Thrice's previous album release. The "Air" disc brings a whole new element of electronic elements and delayed guitar riffs to Thrice's sound. In "Earth", much like Dustin Kensrue's solo album, "Please Come Home", Thrice introduces an indie-folk sound combining intricate piano and acoustic guitar.

Thrice's sixth studio album Beggars was released digitally through Vagrant Records in the UK on August 9, 2009 and in the US on August 11 with a physical release containing bonus material pencilled in for September 15. These dates deviate from the original proposed release date of October 13 because of a leak via Vagrant Records web player, which has meant the artwork for the album has also changed. The first single to be taken from the album is All the World Is Mad and was first made available through Guitar Hero: World Tour on July 23.

Dustin Kensrue has described the album as being "more visceral and more raw - both in the songwriting and in the overall sound. It moves with a different energy than any of our past records. It was born out of us playing together in a room, almost as a backlash to the giant headgame that was The Alchemy Index" and has been well received critically.

The seventh studio album Major/Minor came out on September 20, 2011 through Vagrant Records. Yellow Belly, Promises and a few other songs were made available for the listeners to stream online before the release date. The album received extremely positive reviews from many online websites. Alex Djaferis of Absolutepunk.net gave Major/Minor a rating of 95%. Tracks like Promises and Listen Through Me reflected a natural progression from the sound Thrice created in Beggars, which was widely appreciated by the early listeners.

Thrice decided to take a break from being a full time band on November 21, 2011. In late spring/early summer Thrice announced the 'Farewell' tour for the spring/summer of 2012 , which would be the bands final tour before going into an indefinite hiatus.

In early 2015 it was announced that the band intends to release new music and tour again. Announcements were done via the bands website http://www.thrice.net/ and social media outlets with an accompanying picture with "Thrice 2015" text.
Cataracts
Thrice Lyrics
Jump to: Overall Meaning ↴ Interesting Facts ↴ Line by Line Meaning ↴
Cut these thorns and kick these stones and keep those birds at bay
Plant deep and dark and help my heart receive the words you say
The words you say, the words you say
The words you say are somehow lost on me they die on deafened ears
When you open up your mount to speak I hear but I can't hear
The words you say, hear the words you say, hear the words you say
I can't hear the words you say, hear the words you say
Pin me down, and take away this heart of stone
Wind and sound, awake my old dry bones
Cut these thorns and kick these stones and keep those birds at bay
Plant deep and dark, and help my heart perceive the light of day
I stumble through a darkened vale, with a veil cast over me
And cataracts, all is black, oh, I see but I can't see
The light of day, see the light of day, see the light of day
I can't see the light of day, see the light of day
I'll fight or run to keep from going under the knife
Don't let me slip away
'Cause though the blade is sharp, I know you're saving my life
Don't let me slip away
[Repeat: x3]
Pin me down, and take away this heart of stone
Wind and sounds, awake my old dry bones
Overall Meaning
Thrice's "Cataracts" is a song that speaks about struggling to understand someone's words because of the distractions and obstacles around you. The first stanza of the song describes cutting off the thorns (barriers) and kicking away the stones (obstacles) and keeping the birds at bay (distractions) to plant deep and dark (to prepare for wisdom and understanding) and to help the heart receive the words being said. However, the words being said are somehow lost and dying on deaf ears. The next stanza mentions the singer hearing the words being spoken but not being able to comprehend them, urging the singer to pin them down and take away their heart of stone, so they can perceive the light of day in their darkened vale. The bridge of the song is about the singer going through difficulties and being blinded by cataracts, where they can see but not see, urging someone not to let them slip away when they are fighting to keep themselves from going under the knife but still saving their life.
"Cataracts" takes a theme that is not uncommon in Thrice's music which is religion and the struggle of faith. In this song, the composer uses nature imagery to help explain bringing wisdom, which ultimately leads to understanding. The song's language is also quite descriptive with its use of obstacles and distractions, which seem to represent the problems in the singer's life. "Cataracts" less of a call to arms and more of a plea for help- the singer is lost and needs guidance to find their way again.
Some interesting facts about the song "Cataracts" include:
Interesting Facts
Note: This section uses generative AI, which can be inaccurate.


Line by Line Meaning
Cut these thorns and kick these stones and keep those birds at bay
Remove barriers and distractions that prevent me from hearing you clearly
Plant deep and dark and help my heart receive the words you say
Allow me to fully absorb and understand the messages you convey
The words you say, the words you say
Repeated reminder of the message being conveyed
The words you say are somehow lost on me they die on deafened ears
Despite hearing the words, they don't register with me and don't have an impact
When you open up your mount to speak I hear but I can't hear
I hear the sound of your voice, but the message doesn't reach me
Hear the words you say, hear the words you say, hear the words you say
Repeating the plea to be able to hear and understand the message
I can't hear the words you say, hear the words you say
Despite the desire to hear, the message still doesn't register with me
Pin me down, and take away this heart of stone
Overcome my emotional barriers that are preventing me from being receptive to the message
Wind and sound, awake my old dry bones
Bring me back to life and invigorate me with inspiration
Plant deep and dark, and help my heart perceive the light of day
Deepen my understanding and enlighten me with clarity
I stumble through a darkened vale, with a veil cast over me
I'm lost and struggling to see clearly
And cataracts, all is black, oh, I see but I can't see
Obstructed vision and lack of clarity despite physically seeing things
See the light of day, see the light of day, see the light of day
Repeating the desire to gain clarity and understanding
I can't see the light of day, see the light of day
Despite wanting to see clearly, my vision is still obstructed
I'll fight or run to keep from going under the knife
I'll do whatever it takes to avoid facing struggle and difficulty
Don't let me slip away
Please keep me focused and motivated
'Cause though the blade is sharp, I know you're saving my life
Despite the pain and discomfort, I trust that it's for my own good
Pin me down, and take away this heart of stone
Reiteration of the plea to overcome emotional barriers
Wind and sounds, awake my old dry bones
Repeat of previous line, emphasizing the desire for inspiration and motivation
Lyrics © Wixen Music Publishing
Written by: DUSTIN MICHAEL KENSRUE, EDWARD CARRINGTON BRECKENRIDGE, JAMES RILEY BRECKENRIDGE, TERANISHI TEPPEI

Lyrics Licensed & Provided by LyricFind
To comment on or correct specific content,
highlight it
Genre not found
Artist not found
Album not found
Search results not found
Song not found