Escape Me
Tiësto Lyrics
I don't wanna tonight
I don't wanna be cruel
I don't wanna deny
Failure is my favorite thing
Take me to the bar
Drink up to sorrow
Sorrow for break up
Borrow who you are
Indecision is annoying not
As annoying as
Your sharp tongue
Pierce my lips
Don't shred me down to strips
You're way too good at it
You're way too good at it
Escape me
Escape me
Bottles under tires
Forget about friends
Escape me
Escape me
Black out tendencies
Forget about the future
Oh, oh, oh, oh
Back at the bar
Drunk on my sorrow
From another break up
Forgetting who you were
Indecision is annoying not
As annoying as
Your sharp tongue
Escape me
Escape me
Bottles under tires
Forget about friends
Escape me
Escape me
Black out tendencies
Forget about the future
Oh, oh, oh
Pretty things, oh,
Pretty things, oh,
Everything, oh,
Pretty things
Pierce my lips
Don't shred me down to strips
You're way too good at it
You're way too good at it
Escape me
Escape me
Bottles under tires
Forget about friends
Escape me
Escape me
Black out tendencies
Forget about the future
Lyrics © Kobalt Music Publishing Ltd., BMG Rights Management
Written by: Cydney Sheffield, Dennis Jorgen Waakop Reijers-Fraaij, Nicholas Philip Chiotellis, Tijs M Verwest

Lyrics Licensed & Provided by LyricFind
To comment on specific lyrics,
highlight them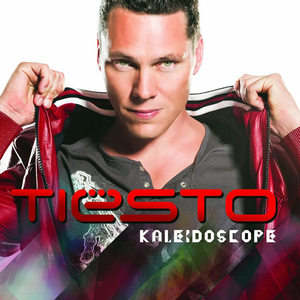 Tiësto is a name that no longer needs an introduction. He is synonymous with the best of electronic music, and continues to inspire a generation of up-and-coming young artists.

In addition to two Grammy nominations and a Grammy win in 2015, Tiësto has been named the #1 DJ by Rolling Stone, voted "The Greatest DJ of All Time" by Mixmag, ranked the #1 DJ in the world three times by DJ Mag, and was recently awarded the Edison Pop Oeuvre Lifetime Achievement Award (an honor he shares with David Bowie, Quincy Jones and U2 among others).
Read Full Bio
Tiësto is a name that no longer needs an introduction. He is synonymous with the best of electronic music, and continues to inspire a generation of up-and-coming young artists.

In addition to two Grammy nominations and a Grammy win in 2015, Tiësto has been named the #1 DJ by Rolling Stone, voted "The Greatest DJ of All Time" by Mixmag, ranked the #1 DJ in the world three times by DJ Mag, and was recently awarded the Edison Pop Oeuvre Lifetime Achievement Award (an honor he shares with David Bowie, Quincy Jones and U2 among others).

After conquering the house and trance worlds, the superstar producer led the charge in helping electronic music crossover into the mainstream with his last album, A Town Called Paradise in 2014. His single "Red Lights" is now certified gold in the US, Sweden and Canada, while "Wasted" with Matthew Koma recently went platinum in the US and is his highest-charting release to date. Clearly a taste of what was to come, Tiësto has recently dropped new tunes with the The Chainsmokers, Martin Garrix, and pop sensation Natalie La Rose.

Collaborations are nothing new for Tiësto, who believes in passing along his success by working with well-known names like Martin Garrix and Oliver Heldens, to name a few. For years now, he has helped up-and-coming acts in the electronic world find their way with his record label, Musical Freedom. Aside from his label, he also took part in 7Up's DJing competition "Your Shot," a competition for aspiring DJ's to learn the craft and perform alongside Tiësto in Las Vegas.

At this point in his career, Tiësto has toured the world countless times, performing for millions at Ultra, Coachella, Tomorrowland, TomorrowWorld and Electric Daisy Carnival, in addition to the innumerable clubs that he headlines. He's one of the few DJs in the world to hold a residency in Las Vegas, where he plays at Hakkasan and Wet Republic.

In spite of his hectic tour schedule, residency, and focus on creating new music, Tiësto hasn't forgotten his roots. As a champion of the DJ mix for decades, his Club Life compilations have become a staple in the dance world as has his Sirius XM channel of the same name. In addition, his weekly radio show is broadcast on 350 stations in 77 countries and has over 35 million listeners.

Tiësto also remains an expert remixer to the biggest names in music, reworking smash hits for the likes of Beyoncé, Coldplay, Kanye West, Sam Smith, Ellie Goulding, David Guetta, Major Lazer, Calvin Harris, and many more. In 2015, he won his first Grammy Award for his massively popular remix of John Legend's "All Of Me."

Tiësto has successfully transitioned his influence and savvy to industries beyond music, acting as an advisor to tech startups like Splice, Dubset and Doppler. Most recently, Tiësto released his newly re-designed mobile app, where fans can consume all things Tiësto. Through current collaborations with T-Mobile and Budweiser and soon-to-be-revealed efforts in the fashion space, the DJ is bringing dance music culture to more people than ever before.

Throughout the past two decades, Tiësto has remained not only one of the world's most prolific and enduring artists, but one of music's top innovators. In spite of his accomplishments, Tiësto does not see his work as being done. "DJing is my life," the man isn't afraid to admit. But more than that, "It's a lifestyle."
Genre not found
Artist not found
Album not found
Search results not found
Song not found