The Man With The Skeleton Arms
Toh Kay Lyrics
Wake up, Flanagan, the bartender's comin'
He says there's someone here
Who means to do us harm--
Sound the alarm, it's the man with the skeleton arms
Ten years ago on Hogsback Mountain
The flames was roaring like a lion in a fountain
The trees were burning, too many to count 'em
And trapped in the middle
With fire all around him, was a man...
Flanagan and I was out camping that day
We started our fire with turpentine and hay
The wind was howlin' so I guess we should have known
That the flames was gonna get blown across the land
Two days later when the fire died out
Flanagan and I went rootin' about
For to find a little dinner of roasted critter,
Blackened blackbird eggs and pine-cone fritters
That was how we happened on the badly burned man
He was yelpin' for help and so we each grabbed a hand
Thinking we'd be heroes if we dragged him back home,
We pulled, but pulled the flesh right offa the bone
Now of all the mad people, that guy was the maddest
He pulled a bone across his throat
And pointed right at us
Ten years on the lam from that skeletal man
He's sworn his revenge, we've heard his sinister plan:
He'll string us up by our hands and lift us over a vat
And dip us up to our elbows in boiling fat
It's like an eye for an eye, but ninety-nine times worse
He wants to do to us what we did to him,
Except in reverse...
Contributed by Sophie I. Suggest a correction in the comments below.
To comment on specific lyrics,
highlight them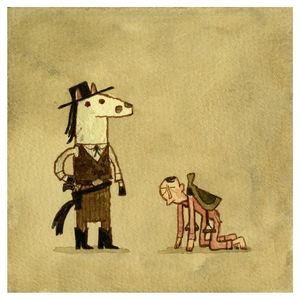 The Man With The Skeleton Arms
Tomas Kalnoky (born December 24, 1980) is a Czech-born American musician. He is the lead singer/guitarist and songwriter of the bands Streetlight Manifesto and Bandits of the Acoustic Revolution,[1] and goes by the pseudonym Toh Kay as a solo performer.[2] He is the former lead singer/guitarist for 3rd-wave ska band Catch 22, but left the band after making only one album (their debut, Keasbey Nights) to attend Savannah College of Art and Design in Savannah, Georgia, for visual art.
Read Full Bio
Tomas Kalnoky (born December 24, 1980) is a Czech-born American musician. He is the lead singer/guitarist and songwriter of the bands Streetlight Manifesto and Bandits of the Acoustic Revolution,[1] and goes by the pseudonym Toh Kay as a solo performer.[2] He is the former lead singer/guitarist for 3rd-wave ska band Catch 22, but left the band after making only one album (their debut, Keasbey Nights) to attend Savannah College of Art and Design in Savannah, Georgia, for visual art.[3] According to the booklet of Somewhere in the Between, Kalnoky attended Rutgers University. He is the owner of Pentimento Music Company, a record company.


Toh Kay is a solo project by Streetlight Manifesto, Bandits of the Acoutsic Revolution and former Catch 22 front man, Tomas Kalnoky. The project started with acoustic shows by Kalnoky, redoing streetlight/catch/BOTAR/Gimp songs. It was announced that Toh Kays first album (You By Me Vol.1) was to be released in November as a split with singer-song writer Dan Potthast. You By Me Vol.1 was released Novmber 15th, with 5 Toh Kay tracks (which are all covers of Potthast songs).
Toh Kay released his first full length "Streetlight Lullabies" through Pentimento Music Co. on November 22nd, 2011. Released along with the CD was an LP version and a 7" single of the song, "We Will Fall Together" on the A side and "Hooray For Me" (a Bad Religion cover) on the B side. The album can be purchased through The Risc Store - www.RiscStore.com
Genre not found
Artist not found
Album not found
Search results not found
Song not found