Tornado Joe
Toh Kay Lyrics
This place is quicksand
Don't you ever come back
I guess you knew
What was good for you
You got out before you sank
This place is quicksand
You look after yourself
And you'll see soon
I'll get out too
Either there or somewhere else
This place is quicksand
Don't you ever come back
I guess you knew
What was good for you
You got out before you sank
Hey ho Tornado Joe
Rip through me again
I miss the mess in our old van
I miss your bag of pens
Hey ho Tornado Joe
I propose a toast
To you and me and rock and roll
We gotta blow out towards the coast
There's so much I don't know
About this far left coast
But my short time here for sure has shown
It ain't no Mecca
No paradise
The ocean's great
And the weather's nice
But isolation is everywhere
You can't escape it by coming here
Anxiety can hitch a ride on planes
Loneliness travels from state to state
All my stuff is in bags and crates
Can't es-cape my bag-gage brains
Oh
This place is quicksand
Don't you ever come back
I guess you knew
What was good for you
You got out before you sank
This place is quicksand
You look after yourself
And you'll see soon
I'll get out too
Either there or somewhere else
Hey ho Tornado Joe
Mm-mm-mm-mm-mm
Hey ho Tornado Joe
Mm-mm-mm-mm-mm
Writer(s): Daniel Potthast

Contributed by Jake H. Suggest a correction in the comments below.
To comment on specific lyrics,
highlight them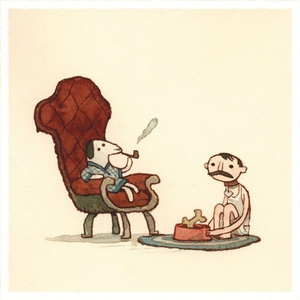 Tomas Kalnoky (born December 24, 1980) is a Czech-born American musician. He is the lead singer/guitarist and songwriter of the bands Streetlight Manifesto and Bandits of the Acoustic Revolution,[1] and goes by the pseudonym Toh Kay as a solo performer.[2] He is the former lead singer/guitarist for 3rd-wave ska band Catch 22, but left the band after making only one album (their debut, Keasbey Nights) to attend Savannah College of Art and Design in Savannah, Georgia, for visual art.
Read Full Bio
Tomas Kalnoky (born December 24, 1980) is a Czech-born American musician. He is the lead singer/guitarist and songwriter of the bands Streetlight Manifesto and Bandits of the Acoustic Revolution,[1] and goes by the pseudonym Toh Kay as a solo performer.[2] He is the former lead singer/guitarist for 3rd-wave ska band Catch 22, but left the band after making only one album (their debut, Keasbey Nights) to attend Savannah College of Art and Design in Savannah, Georgia, for visual art.[3] According to the booklet of Somewhere in the Between, Kalnoky attended Rutgers University. He is the owner of Pentimento Music Company, a record company.


Toh Kay is a solo project by Streetlight Manifesto, Bandits of the Acoutsic Revolution and former Catch 22 front man, Tomas Kalnoky. The project started with acoustic shows by Kalnoky, redoing streetlight/catch/BOTAR/Gimp songs. It was announced that Toh Kays first album (You By Me Vol.1) was to be released in November as a split with singer-song writer Dan Potthast. You By Me Vol.1 was released Novmber 15th, with 5 Toh Kay tracks (which are all covers of Potthast songs).
Toh Kay released his first full length "Streetlight Lullabies" through Pentimento Music Co. on November 22nd, 2011. Released along with the CD was an LP version and a 7" single of the song, "We Will Fall Together" on the A side and "Hooray For Me" (a Bad Religion cover) on the B side. The album can be purchased through The Risc Store - www.RiscStore.com
Genre not found
Artist not found
Album not found
Search results not found
Song not found