Free Fallin'
Tom Petty Lyrics
She's a good girl, loves her mama
Loves Jesus and America, too
She's a good girl, crazy 'bout Elvis
Loves horses and her boyfriend, too
And it's a long day livin' in Reseda
There's a freeway runnin' through the yard
And I'm a bad boy, 'cause I don't even miss her
I'm a bad boy for breakin' her heart
And I'm free, free fallin'
Yeah I'm free, free fallin'
All the vampires walkin' through the valley
Move west down Ventura Boulevard
And all the bad boys are standing in the shadows
And the good girls are home with broken hearts
And I'm free, free fallin'
Yeah I'm free, free fallin'
Free fallin', now I'm free fallin'
Now I'm
Free fallin', now I'm free fallin'
I wanna glide down over Mulholland
I wanna write her name in the sky
I'm gonna free fall out into nothin'
Gonna leave this world for a while
And I'm free (free fallin', now I'm free fallin')
Free fallin' (free fallin', now I'm free fallin')
Yeah I'm free (free fallin', now I'm free fallin')
Free fallin' (free fallin', now I'm free fallin')
(Now I'm)
(Free fallin', now I'm free fallin')
Yeah, I'm free, free fallin'
Oh! Free fallin'
Now I'm free fallin'
Free fallin'
(Free fallin', now I'm free fallin')
And I'm free
(Free fallin', now I'm free fallin')
Oh, free fallin'
(Free fallin', now I'm free fallin')
Lyrics © Wixen Music Publishing, Sony/ATV Music Publishing LLC
Written by: Jeff Lynne, Thomas Earl Petty

Lyrics Licensed & Provided by LyricFind
To comment on specific lyrics,
highlight them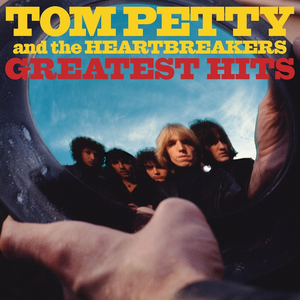 Free Fallin' is the opening track from Tom Petty's 1989 solo album, Full Moon Fever.

The song topped Billboard's Album Rock Tracks chart the week ending August 26, 1989 and spent 33 weeks on the chart, making it Petty's longest charting track. The single peaked at #7 on the Billboard Hot 100 in January,
The song was written by Petty and his writing partner for the album, Jeff Lynne. The duo wrote and recorded the single in two days, making it the first song completed for Full Moon Fever.
Genre not found
Artist not found
Album not found
Search results not found
Song not found