Why are we here living this way
With so much trouble in the world today
And are we pawns in this game
If so what's the score
I can't stand to see my people
Suffering anymore and i said
Where's the faith, belief, and understanding
I said, you got to believe
Believe i and i will set you free yeah
Why are we here still living this way
With so much drama on the television screen
And are we pawns in this game
If so we're checked mate
I can't stand to see my people
Love just to hate and i say
Where's the faith, belief, and understanding
I said you got to believe
Believe i and i will set you free yeah
Won't someone tell me
Where's the faith, belief, and understanding
I said you got to believe
Believe i and i will set you free yeah
Where's the faith, belief, and understanding
I said i got you to believe
Believe i and i will set you free yeah
Contributed by Cameron A. Suggest a correction in the comments below.
To comment on specific lyrics,
highlight them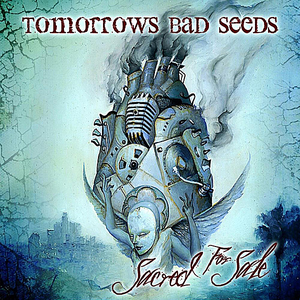 Tomorrows Bad Seeds, "leaders of the new school" is a five piece American band from Hermosa Beach, California formed in 2004. Their Southern California influences helped yield their unparalleled sound; A perfect mix of rock-pop, punk-reggae and hip-hop. From Breakdancing to spinning tracks these boys emerged into a multi-cultural musical phenomenon with a cause. Meet the Seeds: Moises Juarez (lead-vocals), Sean Chapman(vocals/guitar), Matthew McEwan (vocals/guitar), Patrick Salmon (drums), and Andre Davis (bass).
Read Full Bio
Tomorrows Bad Seeds, "leaders of the new school" is a five piece American band from Hermosa Beach, California formed in 2004. Their Southern California influences helped yield their unparalleled sound; A perfect mix of rock-pop, punk-reggae and hip-hop. From Breakdancing to spinning tracks these boys emerged into a multi-cultural musical phenomenon with a cause. Meet the Seeds: Moises Juarez (lead-vocals), Sean Chapman(vocals/guitar), Matthew McEwan (vocals/guitar), Patrick Salmon (drums), and Andre Davis (bass).

The band tours an average of 40 weeks a year coast to coast, selling out venues and spreading like wildfire across the nation. Building a solid and loyal following wherever they go. What's next? On June 16th, 2012 TBS headed out to appear for their 3rd time at the 2012 Vans Warped Tour. They just released their highly anticipated 3rd album on June 12, 2012 titled "The Great Escape" produced by Grammy winner Damon Elliot. TBS released their first single off the album titled "One Way" co-written with Tim Myers of One Republic fame on March 27, 2012. "One Way" is currently on the radio and made it onto the Top 40 Billboard Indicator Charts 5 weeks in a row. With so much anticipation surrounding the album, "The Great Escape" hit #28 on the Itunes Alternative Charts on its first day of release. On February 25, 2012 the Bad Seeds concluded their 6week headlining tour with a sold out performance at the Anaheim House Of Blues. On November 12th 2011 they finished 3 nationwide tours all the while promoting their single "Nice & Slow". The single was released August 8th 2011 along with their sexy summer video recognized for winning MTVU Freshmen Video Pick Of the Week and played on hundreds of media outlets. "Nice & Slow" received notable radio play and climbed its way on to the MB radio charts. No wonder the band's Facebook page has over two million impressions. On March 3, 2011 TBS appeared on The Late Late Show With Craig Ferguson performing their single "Only For You" off their 2nd album "Sacred For Sale." On November 18th, 2010 TBS received the "Commercial Success Award" at the Los Angeles Music Awards for having more than 150,000 downloads for 2010
Tomorrows Bad Seeds prove to be extremely talented musicians, vocalists and entertainers as a whole. Their live show provides a high-energy performance that will have you craving more. Since the band's inception, they have shared the stage with the likes of UB40, 311, Pennywise, Smashing Pumpkins, The Wailers, and Fishbone, to name a few. In 2007 the Seeds' signed with Urbantone Records releasing their debut album "Early Prayers" then on May 25th, 2010 they followed up with their sophomore record entitled "Sacred For Sale" distributed by MRI a subsidiary of Sony/RED. You can find Tomorrows Bad Seeds music online on Itunes, Amazon, CDbaby, etc. Their fans can reach them on top social media sites such as Facebook, Twitter, Myspace, and on our official web page. "We're so versatile because we come from such a melting pot of music here in the South Bay," Moises said. We don't really fit into a 'genre', our sound is best described as an attitude a blend of everything, with something for everyone!"

CONSCIOUS MUSIC FOR YOUR MIND
SPREAD THE SEED!






Instrumentation
Moises Juarez: Lead Vocals
Mathew McEwan: Guitar and Vocals
Sean Chapman: Guitar and Vocals
Pat Salmon: Drums
Andre Davis: Bass


Discography
Debut Album: Early Prayers
Released: June 16, 2007

Sacred for Sale
Released: May 25, 2010

The Great Escape
Released: June 12, 2012

Singles:
Nice& Slow
Released: August 8, 2011

Links
Tomorrows Bad Seeds
UrbanTone Records
Tomorrows Bad Seeds Myspace Page
Genre not found
Artist not found
Album not found
Search results not found
Song not found