Jump to: Overall Meaning | Line by Line Meaning
One, two, three, four
You can close your eyes
And see a picture perfect life
Inside of your mind
Dreaming only of the days ahead
Wanted and wished for more than now
Or the days behind
You waste your time
The picture makes a promise
The flesh lets it be broken
The picture makes a promise
The flesh lets it be broken
You can never think
You can't even stop yourself
Before the words have been spoken
And you've already said
You would give everything
And something for nothing
Everybody thinks you're joking
The picture makes a promise
The flesh lets it be broken
The picture makes a promise
The flesh lets it be broken
You want to be the one
Made over be your own
Before and after
And a supermarket
Beauty in a bottle queen
Who'll one day grace a check-out counter
Magazine front cover
Though the fine print reads
The picture makes a promise
The flesh lets it be broken
The picture makes a promise
The flesh lets it be broken
Lets it be broken
Lets it be broken
Broken
Lets it be broken
Lets it be broken
Broken
Broken
When your life is never what you wanted
Not even halfway normal
Just tarnished and soiled
When in your reach
A framed and frozen moment
So far from perfection
Not truth or transcendence
Will set you free
Still you don't believe
The picture makes a promise
The flesh lets it be broken
The picture makes a promise
The flesh lets it be broke
Overall Meaning
In the song "Broken" by Tracy Chapman, she speaks about the human desire for a perfect life and future. The opening line suggests that one can escape reality by closing their eyes and imagining a perfect life. However, the following lines emphasize the impact of that illusion. The picture or image in one's mind promises a better future, but the reality, in flesh and blood, never matches that promise.
Chapman seems to hint that the desire for a perfect life or image can be detrimental. In the second verse, she speaks about the consequences of making promises that cannot be fulfilled. One may find themselves giving everything to achieve that image they have built in their mind. Still, in reality, they receive nothing in return, and others perceive them as battling with illusions.
The final verse critiques the "beauty in a bottle" and "before and after" mentality that society has adopted. This mindset teaches that only perfection is acceptable, and anything apart from that is shunned. We often see magazine covers with perfect faces staring back at us, but the reality is that the images have been edited and only paint an illusion. The song concludes by repeating the chorus, emphasizing that the promise we have built in our minds is continually broken by the reality we face.

Line by Line Meaning
You can close your eyes
You can imagine and envision a life that is perfect and flawless
And see a picture perfect life
You are able to visualize a life that is ideal and without faults
Inside of your mind
This life can only be seen and experienced in your imagination
Dreaming only of the days ahead
You focus only on the future and what is to come
Wanted and wished for more than now
You desire and yearn for more than what is currently present
Or the days behind
You also long for a past that may have been better than your current situation
You waste your time
You spend your time dwelling on things that aren't productive or useful
The picture makes a promise
The idealized image in your mind promises a life that is perfect and exceptional
The flesh lets it be broken
Your reality and circumstances cause this dream to be shattered and unattainable
You can never think
Sometimes, you don't even consider the repercussions of your actions or words before you say them
You can't even stop yourself
Even if you wanted to, you feel helpless and unable to control your thoughts and actions
Before the words have been spoken
You utter words before you have even fully processed what you want to say
And you've already said
You often regret what you say, even before the words have left your mouth
You would give everything
You are willing to give up everything you have for what you think will make you happy
And something for nothing
You believe that there is a quick and easy way to get everything you desire, without putting in the necessary work and effort
Everybody thinks you're joking
Others don't take your dreams and aspirations seriously, and assume that you are not being genuine
You want to be the one
You desire to be the only one who stands out and is unique
Made over be your own
You want to reinvent yourself and become the best version of yourself that you can be
Before and after
You envision a dramatic physical transformation, from who you are now to who you want to become
And a supermarket beauty in a bottle queen
You desire a life of luxury and glamour, like the kind of life portrayed in advertisements
Who'll one day grace a check-out counter
You aspire to become someone famous or successful, with your picture on a magazine cover
Magazine front cover
You want to become a famous celebrity or model
Though the fine print reads
However, the reality of achieving fame and success is much different from what is portrayed in advertisements and media
When your life is never what you wanted
When your real life is nothing like the life you imagined for yourself
Not even halfway normal
Your life is not even close to being average or typical
Just tarnished and soiled
Your circumstances and experiences have left you feeling dirty and ruined
When in your reach
When you have a glimpse of hope or potential for a better life
A framed and frozen moment
An idealized and perfect moment in time that you wish to hold onto forever
So far from perfection
Nevertheless, this moment still falls short of your idealized picture-perfect life
Not truth or transcendence
You realize that what will set you free is not the pursuit of fleeting, material things
Will set you free
You long to be free from the shackles of unrealistic expectations and the pursuit of perfection
Still you don't believe
However, despite this realization, you still struggle to let go of these unrealistic aspirations
Lyrics © O/B/O APRA AMCOS
Written by: Tracy L. Chapman

Lyrics Licensed & Provided by LyricFind
To comment on or correct specific content,
highlight it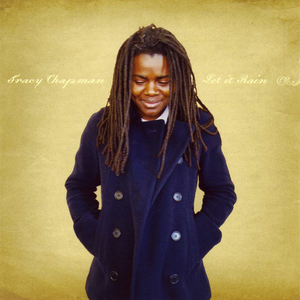 Tracy Chapman (born March 30, 1964) is an American singer best known for the singles "Fast Car", "Talkin' Bout a Revolution", "Baby Can I Hold You", and "Give Me One Reason." She is a multi-platinum and multi-Grammy award-winning artist.

Born in Cleveland, Ohio,U.S., Tracy Chapman began playing guitar and writing songs as a child. She received a scholarship through A Better Chance that allowed her to attend Wooster School in Connecticut, and was eventually accepted to Tufts University in Medford, Massachusetts.
Read Full Bio
Tracy Chapman (born March 30, 1964) is an American singer best known for the singles "Fast Car", "Talkin' Bout a Revolution", "Baby Can I Hold You", and "Give Me One Reason." She is a multi-platinum and multi-Grammy award-winning artist.

Born in Cleveland, Ohio,U.S., Tracy Chapman began playing guitar and writing songs as a child. She received a scholarship through A Better Chance that allowed her to attend Wooster School in Connecticut, and was eventually accepted to Tufts University in Medford, Massachusetts.

Tracy Chapman helped restore songwriters to the spotlight in the '80s. The multi-platinum success of Chapman's eponymous 1988 debut was unexpected, and it had lasting impact. Although Chapman was working from the same confessional songwriter foundation that had been popularized in the '70s, her songs were fresh and powerful, driven by simple melodies and affecting lyrics. At the time of her first album, there were only a handful of artists performing such a style successfully, and her success ushered in a new era of songwriters that lasted well into the '90s. Along with 10,000 Maniacs and R.E.M., Chapman's liberal politics proved enormously influential on American college campuses in the late '80s.

Official Website: http://www.tracychapman.com
Fansite: http://www.tracychapmanonline.com
Genre not found
Artist not found
Album not found
Search results not found
Song not found