There would be psalms sung by a choir
I would have a white robe a halo newly acquired
I'd be at peace and I'd have no desire
If I'd lived right
There would be cherubs with tiny harps arrows and bows
I'd have a halo and a flowing white robe
I'd be enfolded by a celestial light
If I'd lived right
But I'm feeling hot and bothered under the collar
I feel the sweat breaking out on my brow
I feel the heat and I know it's the passion
The love I can't disavow
If this is a dream wake me up now
If this is a movie let's edit these scenes out
It would be a PG instead of an X-rated life
If I'd lived right
Some would call me a cheat call me a liar
Say that I've been defeated by the basest desired
Yes I have strayed and succumbed to my vices
But I tried to live right
But I have no regrets no guilt in my heart
I only feel sadness for any pain that I've caused
I guess I wouldn't bother to worry at all
If I'd lived right
Do you live by the book do you play by the rules?
Do you care what is thought by others about you?
If this day is all that is promised to you
Do you life for the future the present the past?
If there is one thing I know I know I will die
If anyone cares some stranger my critique my life
I may be revered or defamed and decried
But I tried to live right
There would be psalms sung by a choir
I would have a white robe a halo newly acquired
I'd be at peace and I'd have no desire
If I'd lived right
Lyrics © O/B/O APRA AMCOS

Lyrics Licensed & Provided by LyricFind
To comment on specific lyrics,
highlight them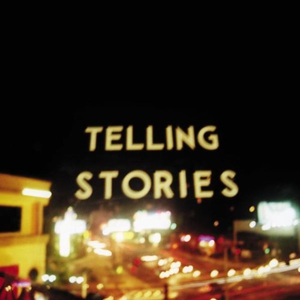 Tracy Chapman (born March 30, 1964) is an American singer-songwriter, best known for the singles "Fast Car", "Talkin' Bout a Revolution", "Baby Can I Hold You", and "Give Me One Reason." She is a multi-platinum and multi-Grammy award-winning artist.

Born in Cleveland, Ohio,U.S., Tracy Chapman began playing guitar and writing songs as a child. She received a scholarship through A Better Chance that allowed her to attend Wooster School in Connecticut, and was eventually accepted to Tufts University in Medford, Massachusetts.
Read Full Bio
Tracy Chapman (born March 30, 1964) is an American singer-songwriter, best known for the singles "Fast Car", "Talkin' Bout a Revolution", "Baby Can I Hold You", and "Give Me One Reason." She is a multi-platinum and multi-Grammy award-winning artist.

Born in Cleveland, Ohio,U.S., Tracy Chapman began playing guitar and writing songs as a child. She received a scholarship through A Better Chance that allowed her to attend Wooster School in Connecticut, and was eventually accepted to Tufts University in Medford, Massachusetts.

Tracy Chapman helped restore singer/songwriters to the spotlight in the '80s. The multi-platinum success of Chapman's eponymous 1988 debut was unexpected, and it had lasting impact. Although Chapman was working from the same confessional singer/songwriter foundation that had been popularized in the '70s, her songs were fresh and powerful, driven by simple melodies and affecting lyrics. At the time of her first album, there were only a handful of artists performing such a style successfully, and her success ushered in a new era of singer/songwriters that lasted well into the '90s. Along with 10,000 Maniacs and R.E.M., Chapman's liberal politics proved enormously influential on American college campuses in the late '80s

Official Website: http://www.tracychapman.com
Fansite: http://www.tracychapmanonline.com
Genre not found
Artist not found
Album not found
Search results not found
Song not found