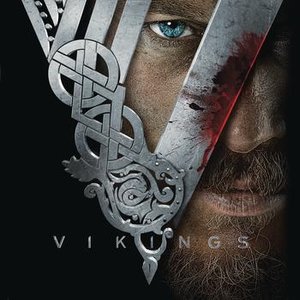 Northern Lights / Entry to Kattegat
Trevor Morris (born 25 May 1970) is a Canadian orchestral composer, music producer, and creator of electronic music. He is probably best known for the soundtracks of the television shows "The Tudors," "The Pillars of the Earth," "The Borgias," "Vikings," and the film "Olympus Has Fallen."

Trevor was born in London, Ontario, Canada. He was helped by his grandmother onto the piano bench before he could walk, she sat him in her lap and played "Puff the magic dragon" (a melody Trevor still does variations on in his compositions).
Read Full Bio
Trevor Morris (born 25 May 1970) is a Canadian orchestral composer, music producer, and creator of electronic music. He is probably best known for the soundtracks of the television shows "The Tudors," "The Pillars of the Earth," "The Borgias," "Vikings," and the film "Olympus Has Fallen."

Trevor was born in London, Ontario, Canada. He was helped by his grandmother onto the piano bench before he could walk, she sat him in her lap and played "Puff the magic dragon" (a melody Trevor still does variations on in his compositions). After being introduced to music by his Grandmother, Trevor's parents enrolled him in St. Mary's elementary school for the arts at age 5. Studying choir, violin and contrabass throughout, Trevor also gravitated toward the piano, which he began studying privately in tandem.

In grade 8, Trevor was approached by his school for a commissioned composition: a piece for his graduating class to sing for the coinciding visit of Pope John Paul to Ontario Canada. Unfortunately security did not allow for the class to sing live for the Pope, but they did perform Trevor's first composition at their graduation ceremonies, held at St.Mary's cathedral. Composed for 4 part choir and piano, "Sacred young people", a variation on a literal theme of the Pope's, was performed and recorded by Trevor's graduating class. It represented the first step down the path that Trevor would follow from that point on.

High school and ultimately college led Trevor toward the recording arts, gaining a degree in Recording Engineering from Canada's top school, Music Industry Arts. He graduated top of his class being awarded the prestigious "most promising engineer / producer". Graduation from College led him immediately to Toronto, home of Canada's largest community of composers, producers, engineers and musicians.

With production, recording and the recording studio becoming Trevor's focus, 10 years spent in the Toronto community saw Trevor's rise through the ranks of the largest recording studio in Toronto and various top commercial production houses. This path led Trevor back to his original true love, composition. Exposed to the enriched scene of commercial production, there isn't a top music house, ad agency or studio Trevor didn't write for.

The desire to have a longer medium in which to speak musically, steered Trevor toward Television and Film work. After a few small independent features and his first network 1 hour drama, it was evident the he had found his life's work, writing music to picture.

While still in Toronto, Trevor got accepted to the prestigious ASCAP scoring workshop in Los Angeles. Deep in work on his first dramatic television series, he flew down to LA and back home again 4 days every week for over a month in order to attend. With his exposure to the film scoring community, and the opportunity to compose and conduct the "L.A. All-Stars" orchestra, the decision to move to Los Angeles followed shortly.

The year 2000 saw not only a Millennium change, but a trans-continental change as well, Trevor Moved to Hollywood. Trevor immediately found freelance work doing music for "E! True Hollywood Story" as well as network promotional music for "Just Shoot Me" and "King of Queens". But ultimately it was his engineering roots and production background that would bring him in touch with one of his musical idols, James Newton Howard. Trevor assisted James on a few films, supporting him in orchestra preparation and pre-records.

It was shortly there after, that Trevor connected with what would his most fruitful musical friend, Hans Zimmer. Trevor spent 2 and a half years working closely was Hans as studio designer, engineer, orchestra wrangler, technical supervision, producer and co-composer for Hans. They collaborated in this capacity on such films as "Black Hawk Down", "Shark Tale", "The Last Samurai", "Pirates of the Caribbean 1 and 2" and "The Ring 1 and 2". Many trips to the scoring stages of Los Angeles, and London England would follow, allowing Trevor to compose, produce and conduct the best players in the world on Feature Film and Television work for both Hans and Trevor's own projects.

Trevor currently lives and works in west Los Angeles, and shares studio space with Hans Zimmer at his state of the art Remote Control Facility.

He won the prime time EMMY award for Outstanding Main Title Theme music for his work on "The Tudors" in 2007.

Official website: http://www.trevormorris.com
Genre not found
Artist not found
Album not found
Search results not found
Song not found