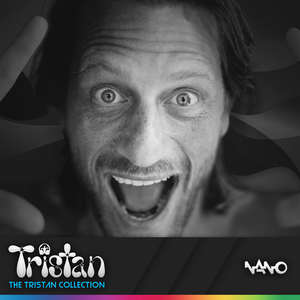 Psytrance Family (Original Mix)
There are multiple artists under the name Tristan :

1]. Tristan - a pop/folk group from Jakarta, Indonesia
2]. Tristan - Tristan Cooke is a DJ from The United Kingdom
3]. Tristan - a new band from The Netherlands

1]. Here's a new, interesting group with interesting music concept. The name Tristan came from Latin tristis which means 'sad', a reference to the tragic fate of Tristram in a medieval story "Tristram and Isolde". But being totally sad is not what two multitalented men behind the group
Read Full Bio
There are multiple artists under the name Tristan :

1]. Tristan - a pop/folk group from Jakarta, Indonesia
2]. Tristan - Tristan Cooke is a DJ from The United Kingdom
3]. Tristan - a new band from The Netherlands

1]. Here's a new, interesting group with interesting music concept. The name Tristan came from Latin tristis which means 'sad', a reference to the tragic fate of Tristram in a medieval story "Tristram and Isolde". But being totally sad is not what two multitalented men behind the group, Andrie Ridwan and Andrew Hutasoit want to bring. Instead they want to use it as the media of expression and an entity using melodic sounds and meaningful lyrics. That's what they show in their debut album, "Home".

Having all English lyrics except one song "Jelang Malam" which is currently doing well in indie charts, plus one strong single "Maybe Someday" in the album gives a promising start for Tristan. Being mellow doesn't always have to mean sad, Tristan shows that they can use it to bring something poetically (both musical and lyrical) inspiring.

http://soundcloud.com/tristanologi/tristan-songbird
http://tristanologi.tumblr.com/
http://www.facebook.com/tristanologi

2]. Tristan Cooke is a face that only needs to be introduced to those new on the circuit. He has been DJing for nearly 15 years, playing all over the world at places like New York, Brazil, Tokyo, Israel, Paris, Australia, South Africa, Zambia and many more. With three albums under his belt, 'Audiodrome' and 'Substance' on Twisted Records and a third 'Chemisphere' on NANO, his rise in the studio has gone hand in hand with his Dj career. He currently has plans for collaboration with Simon Posford and Koxbox.
Sadly with the advent of Tristan's tinnitus problem, his Dj sets are few and far between, but he still plays 'live' on a regular basis as its the use of headphones makes matters worse.

3]. The band "Tristan" is a new band project by seasoned musicians from The Netherlands.
They just released their debut album "Full Power" in March, 2014 on Isolde Records. The band consists of singer Evelyn Kallansee, keyboard player Coen Molenaar, guitarist Thomas Bekhuis, bassist Frans Vollink, drummer Sebastiaan Cornelissen and percussionist Martin Gort.
Genre not found
Artist not found
Album not found
Search results not found
Song not found