Like a full force gale
I was lifted up again
I was lifted up again by the Lord
No matter where I roam
I will find my way back home
I will always return to the Lord
In the gentle evening breeze
By the whispering shady trees
I will find my sanctuary in the Lord
I was headed for a fall
Then I saw the writing on the wall
Like a full force gale
I was lifted up again
I was lifted up again by the Lord
I was headed for a fall
Then I looked up and saw the writing on the wall
In the gentle evening breeze
By the whispering shady trees
I will find my sanctuary in the Lord
And no matter where I roam
I will find my way back home
I will always return to the Lord
Like a full force
Like a full force gale
I was lifted up again
I was lifted up again by the Lord
I was lifted up again, lifted up
I said I was lifted up, by the Lord
Lifted up again, lifted up again, lifted up again
By the Lord
Lyrics © BMG Rights Management
Written by: VAN MORRISON

Lyrics Licensed & Provided by LyricFind
To comment on specific lyrics,
highlight them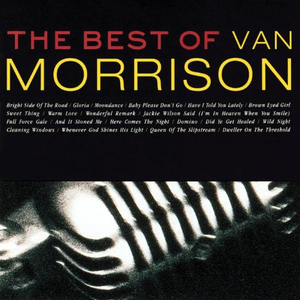 "Full Force Gale" is a song written by Northern Irish singer-songwriter Van Morrison. It was included on his 1979 album Into the Music.

When biographer Steve Turner asked Morrison about the theme of rebirth that occurs quite often in his songs, Morrison answered, "I wrote a song called 'Full Force Gale' in which I said 'No matter where I roam/I will find my way back home/I will always return to the Lord'. That answers it for me. No matter what I might say at the present, that's my feeling about that".
Read Full Bio
"Full Force Gale" is a song written by Northern Irish singer-songwriter Van Morrison. It was included on his 1979 album Into the Music.

When biographer Steve Turner asked Morrison about the theme of rebirth that occurs quite often in his songs, Morrison answered, "I wrote a song called 'Full Force Gale' in which I said 'No matter where I roam/I will find my way back home/I will always return to the Lord'. That answers it for me. No matter what I might say at the present, that's my feeling about that".

Personnel
Van Morrison: vocal, guitar
Herbie Armstrong: guitar
Ry Cooder: slide guitar
Pee Wee Ellis: tenor saxophone
David Hayes: bass
Mark Isham: trumpet
Mark Jordan: piano
Toni Marcus: violin
Katie Kissoon: backing vocals
Peter Van Hooke: drums
Genre not found
Artist not found
Album not found
Search results not found
Song not found